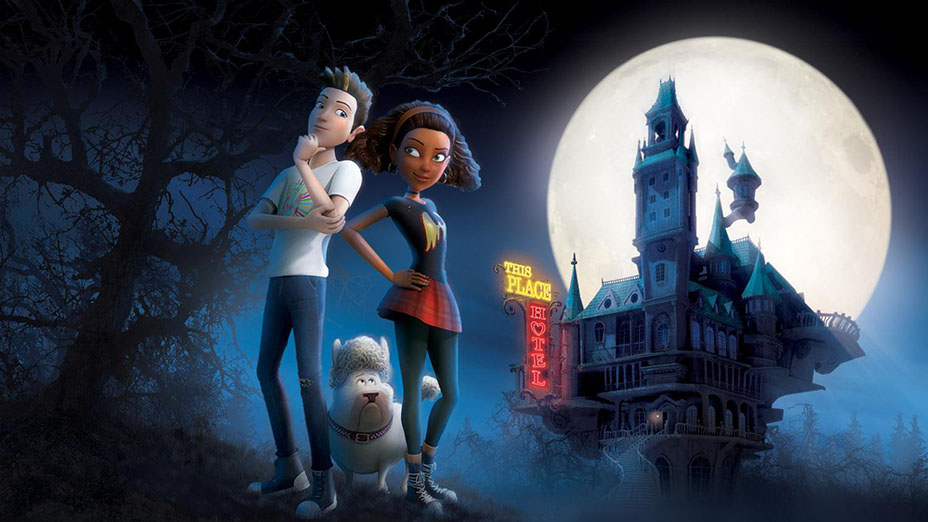 Michael Jackson's estate announced a new partnership with CBS to produce an animated special set to air this fall.
Titled "Michael Jackson's Halloween," the one-hour special follows a young duo named Vincent and Victoria who "accidentally" meet on Halloween night. With a pup named Ichabod in tow, Vincent and Victoria end up at 777 Jackson Street at the mysterious This Place Hotel (a reference to Jackson's 1980 song of the same name). Inside the creepy hotel, the pals along with their dog, embark on a spooky adventure that ends with a dance finale featuring none other than Michael Jackson — animated, of course. Even better, the story will feature music by the late musician.
The Optimum Productions project is star-studded, featuring voice-over stars including Christine Baranski, Lucy Liu, Kiersey Clemons, Alan Cumming, George Eads, Brad Garrett, Jim Parsons and Lucas Till.
Since Jackson's death in 2009, his estate has been involved in a variety of projects honoring the star. Shortly after his death, fans got an intimate behind-the-scenes look at Jackson — who was in the midst of preparing for a series of sold-out concerts scheduled to take place in London during the summer of 2009 — in the documentary This Is It. More recent releases include "Michael Jackson Live at Wembley July 16, 1988" in 2012 and a 25th anniversary special for his album, Bad, also released that same year. Jackson's estate also dropped two posthumous albums, 2010's Michael and Xscape in 2014.
Let's not forget Spike Lee's 2016 film, Michael Jackson's Journey from Motown to Off the Wall, a look at the life of the Jackson from his early days at Motown Records to the release of his hit 1979 album, Off the Wall.
In May, the Jackson estate suggested it was developing more content geared toward cementing the singer's legacy. If you ask us, they're off to a great start. More details will be announced in the coming weeks. So, stay tuned.