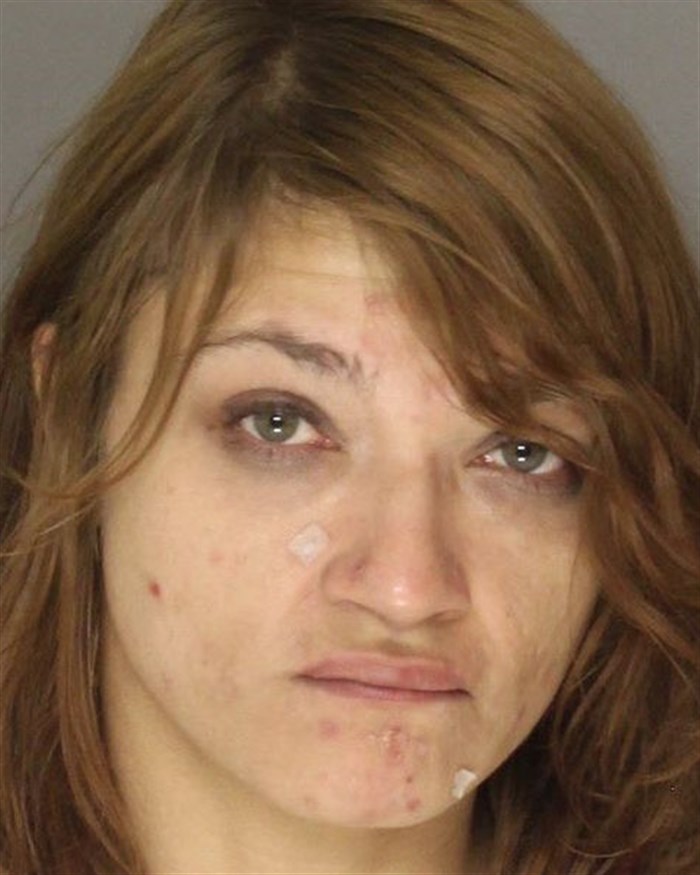 A suburban Pittsburgh woman was arrested after reportedly setting her boyfriend on fire while he was asleep and then using urine to put out the flames.
Leigh Ann Sepelyak, 38, of Penn Hills, Pennsylvania, is facing multiple charges, including attempted homicide and arson.
Penn Hills police officers were called to the home for a domestic dispute.
According to the station, Leigh and her boyfriend Grady Spencer got into it Sunday night, and when he fell asleep, she poured gasoline all over him, lit a cigarette, and threw it onto the bed.
"Apparently, when this argument was over, the boyfriend went to sleep on the mattress. They lived in the basement, and for some reason, the young lady decided to dump gasoline on him and set him on fire," Penn Hills Police Chief Howard Burton told KDKA.
As Spencer jumped out of the bed in a panic and in excruciating pain, Sepelyak was ready with a fresh bucket of urine to extinguish the flames.
Where did the bucket of urine come from? The couple lives in her parent's basement and had been using the bucket as a toilet.
Why? Well, they had been using the bucket as a toilet so they wouldn't have to bother her parents upstairs when they needed to use the bathroom.
After being set on fire, her parents heard the boyfriend's screams.
The man was transported to UPMC Mercy with burns to 25-30 percent of his body. He was listed in critical condition on Sunday. Fortunately, hospital officials said that his injuries do not appear to be life-threatening.
Incredibly, Spencer tried to cover up for his girlfriend in an email to KDKA:
It reads: "I was tinkering with a weed wacker on my bed drunk as a skunk. I gassed it up, spilled it on myself … lit a cig, layed back on bed and I went up in flames … if she didn't put it out it would have been worse."
Spencer said he is still in the hospital.
Sepelyak was put into the Allegheny County Jail on Sunday and posted bail on Monday. A preliminary hearing is reportedly set for July 17.