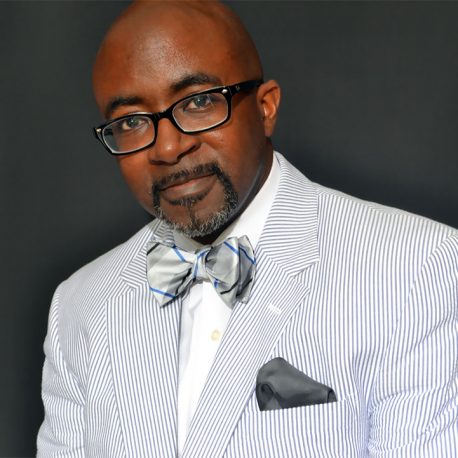 Black Enterprise is hosting their third annual BE Modern Man 100 that features 100 Black men who excel in their industries. BE has also renamed their annual Labor Day golf tournament as the Black Men XCEL Summit. Read on as Alfred Edmond Jr. explains the purpose of the summit.
The BE Modern Man list — tell us about it.
BE Modern Man was birthed through my love-hate relationship with GQ Magazine. I was reading their list and immediately became alarmed by the lack of diversity. So I came into the office complaining about this and my counterpart Kelly suggested that we create our own platform that showcases men that we think should be in GQ and other media outlets but would never see the light of day.
What are your thoughts on how Black men are portrayed in the media?
In my career, I have noticed that Black men are showcased in the media in five categories; athletics, entertainers, victims, perps and President Obama. The reality is the majority of us [Black men] don't even fit in this category. The truth is 70 to 80 percent of Black men have never seen the inside of a jail if not higher.
Why is the BE Modern Man 100 and XCEL Summit so important?
Black people, we are invisible unless we are famous. We want to break down the perception of who we are as black men. Inspire our brothers to dream bigger and grow FROM our roots, not the other way around.
So the annual golf tournament is now the  Black Man XCEL Summit  —  tell us about it.
We started researching events targeted at Black men. What we discovered is there are a lot of worthwhile conferences and events designed to deal with Black men as a problem. While those events are needed, there was nothing that actually celebrated Black men. Each year, we host our annual Women of Power Summit and each year the women leave inspired. We needed something like that for the men so we decided to revamp our annual golf event, keep the quality, keep the comedy, keep the music but we are going to celebrate Black men. We are inviting everyone who loves Black men to come out for a few days in Florida and treat our Black men like superstars.
The BE Modern Man list has a wide variety of men from different walks of life.
That's right, our BE Modern Men are heroes in every endeavor. Even if somebody is a high-profile individual, like Lamman Rucker, although he's a well-known actor — I recognized him [for] the work he's doing for our young Black teens. Our men need to be seen as three-dimensional human beings. Acting may be their profession, but not who they are. People are blown away by Jay-Z right now and over the last eight years so because he has not allowed his profession as a rapper to dictate how he is perceived by the world.
What can people expect to experience at XCEL?
What we want with Black Men XCEL is for Black men to be celebrated and for those men that we met to get refueled and take all of this knowledge and empowerment back to our families, professions and communities that will help replicate the influence and let them know, they can dominate any arena. In addition to showcasing our BE Modern Men, we will introduce the first class of XCEL Men. The XCEL Leadership Award is our most prestigious award showcasing a class of men who have been exceptional over time.
This inaugural multiday celebration of enlightenment, empowerment, and excellence will be held at the PGA National Resort & Spa in Palm Beach Gardens, Florida, Wednesday, Aug. 30 through Saturday, Sept. 2, 2017. Although this weekend celebrates Black men, no experience would be complete without the presence of Black women. Not only are women welcomed but they encouraged to come out and support.
Meet a few of BE 2017's Modern Men awardees