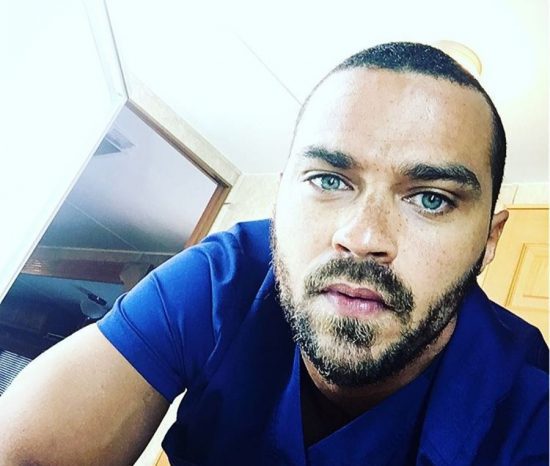 In the summer of 2016, Jesse Williams accepted the Humanitarian Award at the BET Awards and gave a speech that floored the entire audience. Williams spoke about the importance of Black men being supportive of Black women. "This is also in particular for the Black women in particular who have spent their lifetimes dedicated to nurturing everyone before themselves. We can and will do better for you," Williams said.
However, Williams is now catching backlash on social media for leaving his Black wife of 13 years to date actress Minka Kelly. Williams was spotted with Kelly one day after Jay-Z released his "Footnotes" short film. In the film, several prominent men such as Jay-Z, Chris Rock, and Williams discuss their relationship issues.
In the short film, Williams said, "I was in a relationship 13 years ― 13 real years, not five years, not seven years, 13 years ― and all of a sudden mother f—s are writing think-pieces that I somehow threw a 13-year relationship, like the most painful experience I've had in my life like with a person I've loved with all of my heart, that I threw a person and my family in the trash because a girl I work with is cute."
But after Williams was spotted with Kelly following the film's release, he was blasted on social media because of his new relationship. Kelly, who has dated John Mayer, Derek Jeter, Chris Evans and other celebrities, isn't known for being vocal about Black Lives Matter or issues affecting the Black community. To many, Kelly represents the opposite of what Williams spoke about during his speech at the BET Awards.
See social media reactions below:
If Jesse Williams hated the think pieces about his divorce he's gonna really hate trending on Twitter because he let Black women down???

— Baldamoor Vanzant (@seabethree) July 13, 2017
How did Jesse Williams get mad at people accusing him of cheating with Minka only to start dating Minka?

— Me (@hiiiii_itskyla_) July 12, 2017
Jesse Williams is such a disappointment.

— The Cynical Optimist (@BlackGoldBA) July 12, 2017
Jesse Williams took up 30 minutes of the BET Awards with a pro-black speech now he eating casseroles and playing Taboo at family gatherings

— KillahMeDz (@TieMyDuragBoo) July 12, 2017
I don't respect Jesse Williams no more for leaving his wife to date some girl named Minka Kelly?. #fakewoke

— Jah (@Jah_1_luv) July 11, 2017
*Serena Williams and Rihanna date Men that aren't Black* BW: "Yassss Queens, boss up"
*Jesse Williams dates a WW* BW: "How dare he!"

— Unc. (@WayneL_Jr) July 13, 2017