"So Happy my baby shared a photo of her babies with the world," Tina Lawson wrote on her Instagram account about Beyoncé posting images of her newborn twins. "Proud grandma hello Sir Carter and Rumi Carter. Boy and girl what a blessing."
The 35-year-old singer used her Instagram account to reveal an image of herself cradling her one-month-old infants on Friday, July 14, 2017.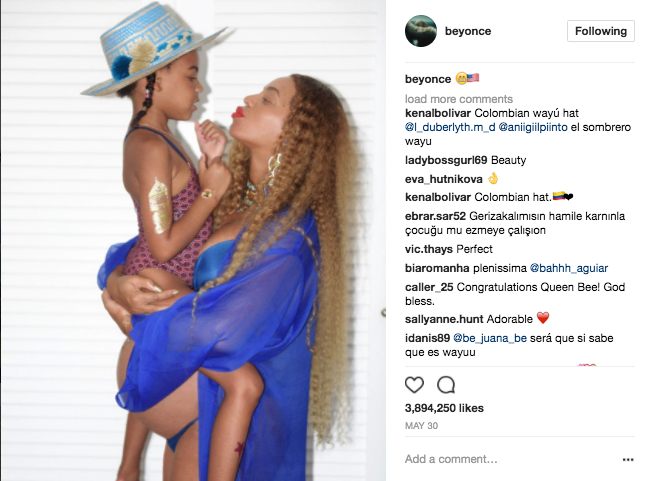 Jalāl ad-Dīn Muhammad Rūmī is a 13th century Persian poet and mystic who has been called the greatest mystical poet of all time. During a period of 25 years, he composed over 70,000 verses.
The boy's name likely is culled from this reference in Rumi's most favorite poem below, and it's the formal way to address a male:
"Bring the pure wine of
love and freedom.
But sir, a tornado is coming.
More wine, we'll teach this storm
A thing or two about whirling."
On Monday, June 26 the Carter empire team filed to secure rights to the names Rumi Carter and Sir Carter.
The docs are filed by the same company that filed for a Blue Ivy trademark earlier this year, according to TMZ. The trademarks are for fragrances, cosmetics, key chains, baby teething rings, strollers, mugs, water bottles, hair ribbons, playing cards, tote bags, sports balls, rattles and novelty items.