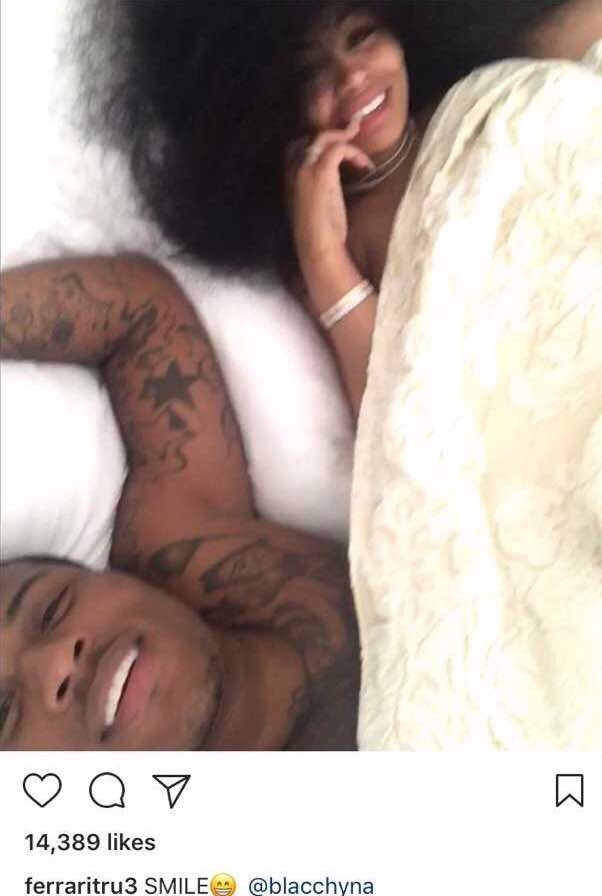 Blac Chyna's former mattress partner Ferrari Tru, the guy that came between her and Robert Kardashian Jr., has proved to be an enterprising young man in more ways than one. He is parlaying his 15 minutes of fame into a more lasting form of celebrity.
According to media reports, Ferrari is currently in negotiations with the producers of "Love & Hip Hop: Atlanta" to join the cast. But Ferrari will only come aboard if the creators of the show up the pay to a more acceptable level.
Ferrari is "far along" in the negotiations process, TMZ reports. Contracts have not yet been signed, and the unresolved issue is money. Ferrari feels the show is trying to get him at a discount.
Production sources say producers are into Ferrari's brashness — specifically, he has no shame and seems capable of matching wits with anyone. To add, the fact that he owned the naked pics of him and Chyna is a bonus — at least the way the show sees it. He would come in with a ready-made storyline that captivated a nation for the better part of two weeks.
Ferrari's moved on and has already hooked up with someone else, and that relationship will be featured on the show … assuming, of course, it lasts.
Ferrari was catapulted into fame overnight when Rob Kardashian went off on a social media tirade against longtime girlfriend Blac Chyna, who is also the mother of his child. Kardashian accused Chyna of cheating on him with Ferrari and other men, prompting a very depressed and manic Kardashian to post nude photos of her on Instagram and other social media outlets.
Shrewdly capitalizing on this situation, Ferrari posted photos of him and Chyna in bed together to spite Kardashian and to promote himself – replete with Ferrari draped in the very bathrobe that Kardashian bought Chyna.
Ferrari even went so far as to purchase tens of thousands of dollars worth of jewelry for Chyna, until it was revealed that Chyna was also sleeping with other men in addition to Ferrari. He then famously returned the items to the store and summarily dumped Chyna. He is now reportedly seeing another woman, which is a bonus if he indeed completes the negotiations to come on the show.