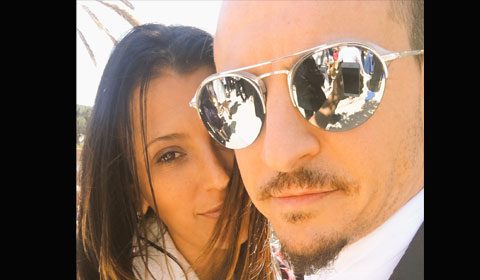 The lead singer for hit Alternative rock group Linkin Park was found dead in his home, according to media outlet TMZ.  Los Angeles police are stating that Chris Bennington has apparently hung himself at his home in Palos Verdes Estates in L.A. County. His body was found just before 9 a.m. PST by an employee.
His death comes almost two months after Sound Garden lead singer  Chris Connell committed suicide in May. Bennington and  Connell were both close friends and both chose strangulation as a means of death.
Linkin Park's album, "Meteora," was one of the biggest alternative albums in music history. The group also had a crossover hit when they collaborated with Jay-Z on the album "Collision Course" in 2004.  The album reached #1 on the Billboard 200.  Bennington was married and has six children from two marriages, he was 41.
The video of their performance can be seen below: