After viewing the graves, the motorcade then heads back towards the Walton County Courthouse Annex building. An actor then plays out the scene where former segregationist governor Herman Tallmadge delivers a speech filled with segregationist and racist vitriol. This is followed by black actors portraying the doomed couple bailing out their friend and getting into the car of one of the white landowners.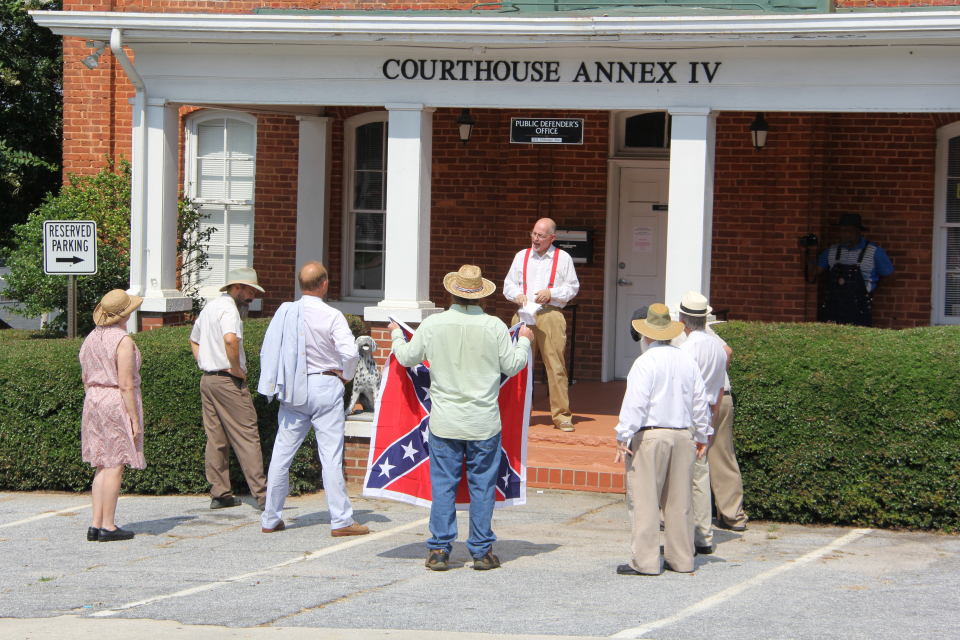 The motorcade takes off again and travels to the scene of the lynching at Moore's Ford Bridge. On either side of the road, tall Georgia pine trees seem to act as a wall casting a shadow across the area. The air seems almost stagnant as everyone pulls to the side of a dirt road for a 10-minute walk to the bridge. Some current residents of the area have taken offense at the yearly re-enactment and do not want the cars parked near their homes.
Finally, we come to the scene of the actual lynching where there are a group of actors who portray the mob of at least 20 white men armed with rope and guns. The crowd grows silent as the final act plays out in front of people who realize Black blood was shed on the ground where they are standing.
[jwplatform qnGS0yXi]