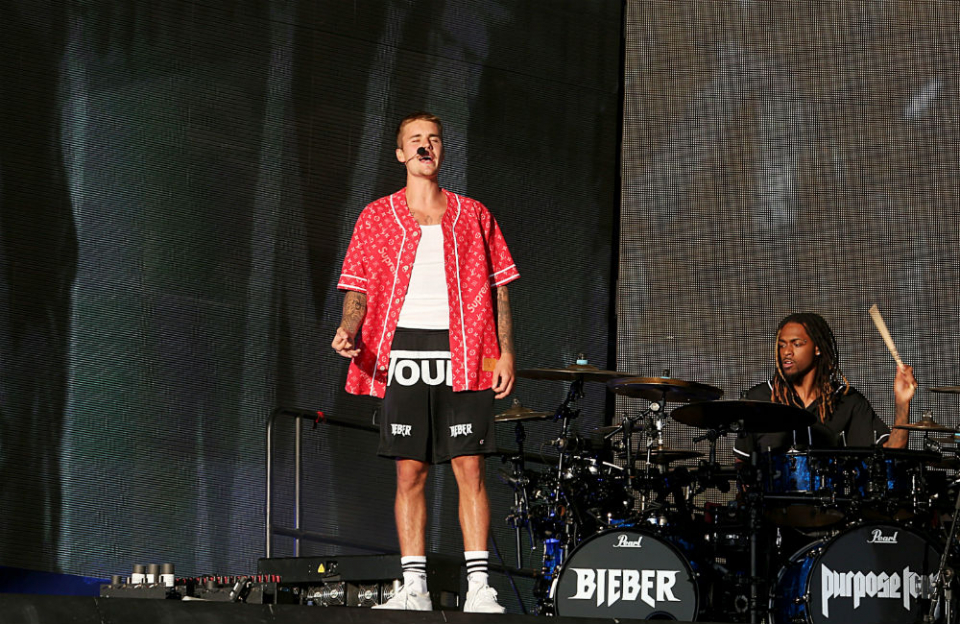 Justin Bieber has been banned from playing concerts in China due to his "bad behavior," the Beijing Municipal Bureau of Culture has announced.
The Beijing Municipal Bureau of Culture has stopped the "controversial" 23-year-old singer from playing in the country due to his "bad behavior" and because it is making efforts to "purify" the entertainment industry in the nation.
Bureau officials said in a statement: "Justin Bieber is a talented singer but is also a controversial young foreign idol. We understand that there are records of his bad behavior, whether it is in his private life abroad or on stage.
"His inappropriate manner has caused public discontent. In order to regulate the market order of show business in China and purify the market environment, it was decided that performers of inappropriate behavior will not be welcomed."
Bureau officials didn't offer any examples of their claims, but the "Never Say Never" hitmaker doesn't appear to have been hit with a lifetime ban.
They added: "We hope Justin Bieber is able to improve his conduct as he grows up and will once again find public favor."
Bieber performed in China in 2013, and his visit made headlines when he was spotted being carried up the Great Wall of China by his bodyguards, which some in the country deemed offensive.
This comes after the alternative rock band Placebo had to ax its Summer Sonic Festival performance in Shanghai, which was scheduled for September, after posting a picture on its Instagram account of Tibet's spiritual leader Dalai Lama, who China considers to be a dangerous separatist.
What's more, singer Björk was banned from China in 2008 after calling for Tibet independence during a concert in Shanghai, and popular bands Oasis and Maroon 5 have also angered China by voicing support for Tibet.