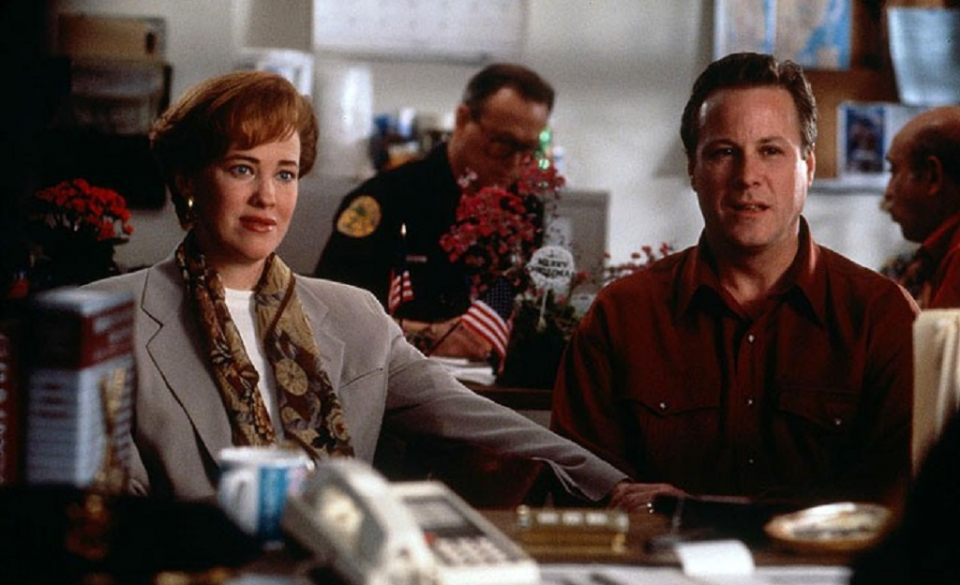 John Heard, best known for his role as Peter McAllister in the Oscar nominated Home Alone and Home Alone 2: Lost in New York, has died. He was 72.
The actor passed away on Friday in Palo Alto, California, the Santa Clara County medical examiner's office tells Deadline.
Meanwhile, a spokesperson for the Palo Alto Police Department tells PEOPLE that a man fitting Heard's description was found dead at a local hotel. "I can confirm that our officers responded with the Fire Department to a hotel in our city yesterday on a report of a person in need of medical aid," the police spokesperson said. "The person was determined to be deceased. While still under investigation, the death is not considered suspicious at this time." The case is currently under investigation.
According to TMZ, Heard was recovering after undergoing "minor back surgery" he had on Wednesday at the Stanford Medical Center. Further details were not readily available.
Born in Washington, D.C., Heard began acting off-Broadway in 1973, with his big debut in "Warp." His first major role came in the romantic comedy "Chilly Scenes of Winter" in 1979.
His career boasts more than 200 credits both on stage and on the big screen, with memorable projects including Gladiator, The Pelican Brief, Awakenings, Radio Flyer, "Battlestar Galactica,"and "The Trip to Bountiful."
His most popular roles perhaps came in the late '80s and '90s where he starred alongside Home Alone actor Daniel Stern in 1984's C.H.U.D. In 1988, he starred as Elizabeth Perkins' jilted boyfriend in the hit comedy Big and co-starred with Bette Midler in Beaches.
HBO's "The Sopranos" would give Heard yet another recognizable role, as Vin Makazian — a New Jersey police detective who fed information to Tony Soprano (James Gandolfini). He appeared in five episodes.
Heard was married to actress Margot Kidder and had a son from a relationship with actress Melissa Leo. He is also survived by a son and a daughter from a later marriage.