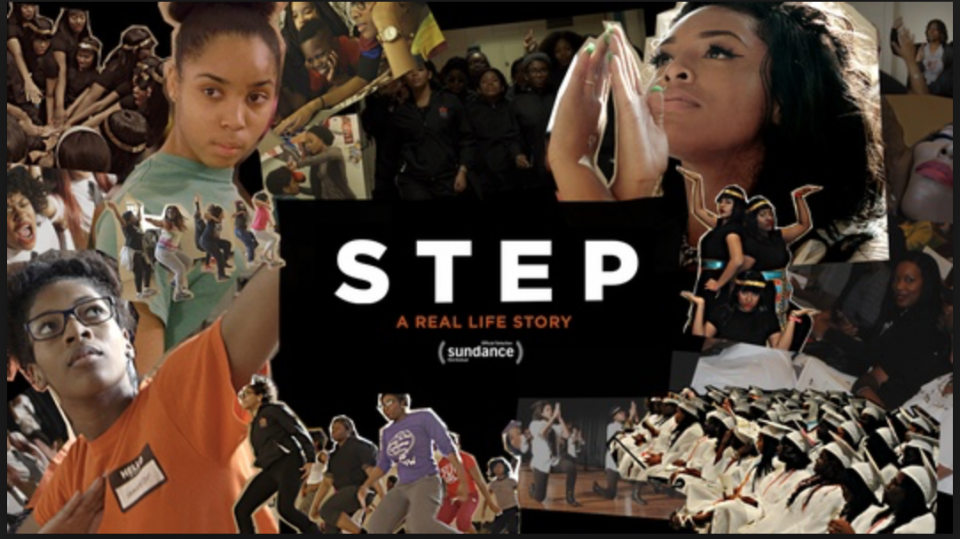 STEP is the amazing true-life story of an all girls' high-school step team set against the background of the heart of Baltimore. The film documents these young women learning to laugh, love and thrive—on and off the stage even when faced with the worst adversities.
Rolling out sat down with the mastermind behind the film, Sundance Film Festival Special Jury Award winner and producer of the film, Amanda Lipitz.
STEP is an amazing film… Thank you for bringing it to the masses and helping to inspire the world. You're a Baltimore native correct? You're also a Broadway producer, what inspired you to turn to film?
Baltimore born and raised! Well, I went to NYU … and shortly after I graduated, I produced Dirty Rotten Scoundrels on Broadway and NYU Tisch School of Arts asked me to produce a big musical benefit to raise money for scholarships. When I was making this benefit and putting it together I needed films, but I couldn't find anyone to make the film so I just made it myself. And after that film played people were interested in my work.
Ann Tisch, asked me to get involved in women's leadership schools and tell those girls stories. So, I started making films and I loved having two sets of eyes, my eyes and the camera eyes. My favorite part of creating films is doing the interviewing and talking to people and hearing what they have to say. My grandmother used to say one heart feels another. For me making documentaries is a much more deeply personal experience than making musicals. But I believe making a musical is the hardest thing you can do creatively in the world, it's incredibly difficult.
What was the inspiration behind STEP? Why STEP?
The girls. I had been telling a lot of stories about first generation students going to college and girl's education. Everyone would say to me that I should make a documentary, when they would see my shorts [films]. But I never found the hook of what would make a bigger story, what would take it to the next level… until I walked into practice that day when the girls were in the 8th grade and they were stepping.
STEP is a means of expressing yourself; it isn't just speaking and it isn't a sport, it's an art that requires teamwork and sisterhood, and that these young women were the embodiment of everything their school was training them to be. For me that was a reason to make it, and then it turned into a million reasons: like changing the conversation about Baltimore, being the first in their family to go to college, and being the founding class of the school. But, then Freddie Gray was killed, and it no longer became an option to tell the story it was a do it now.
There are many step teams in Baltimore, why did you choose to focus on Baltimore Leadership School for Young Women. What was the selection process?
I meet these young women when they were 11 years old. And it was many years before the documentary came about and Blessin is the one who asked me to come film the step team.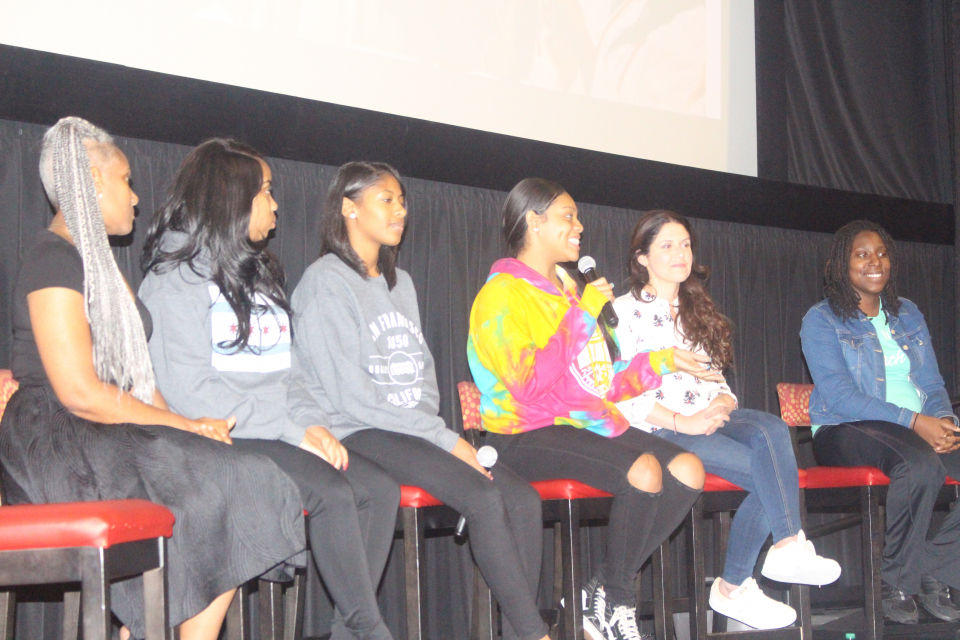 How long did it take to put this amazing documentary together?
It's a weird answer, because I meet them in the sixth grade. So that was time getting to know them by coming in and out of their school 5-6 times a year to tell the stories around them. In the 9th grade, I had a meeting with all the families about the idea of making a documentary with the step team. I had done shorts, but I was studying how to film the stepping, it's complicated to film.
And 10th grade I started filming interviews with them in depth asking about who they are you, and why do they love to step why are they on the team. 11th grade we filmed about 20 days and Blessin missed 53 days of school, and I watched them pull her back in school. After Freddie Gray's death, I just went full throttle. I went to Baltimore school system and got permission, and to the girl's school and got permission and formulized agreements with them, with everyone—and senior year we hit the ground running. I have 400 hours plus of footage. I started editing as soon as they graduated, except for college footage that was filmed later.
What were some of the challenging parts of producing a film of this caliber? I mean there were so many different facets of the film, including the various characters, their drastically different lives, their vastly different struggles and ultimately their triumphant victories. What challenges did you have to overcome with producing the film?
I think the biggest challenge was 19 teenage girls, in a big school senior year. They had a lot going on and this added to it.
Being really—really— really aware that we were filming in a school of 500 plus girls. We limited our amount of filming in classrooms making sure we were respectful of the school. If we filmed in the school everyone knew we were going to be there in advance.
This is a very inspiring and emotional film; with the girls being so willing to share every seemingly minute aspect of their lives… including some really trying times. How did you manage to get through completing the film without becoming an emotional wreck? With all the highs and the lows? How did you manage to keep it together?
I felt horrible and sad, but not scared. I knew that they all, they all would be okay.
I also had a rule that when we started filming, we stuck to it… these were minors and their parents were trusting them with me and my crew for many hours. They were fed they were transported and they were safe.