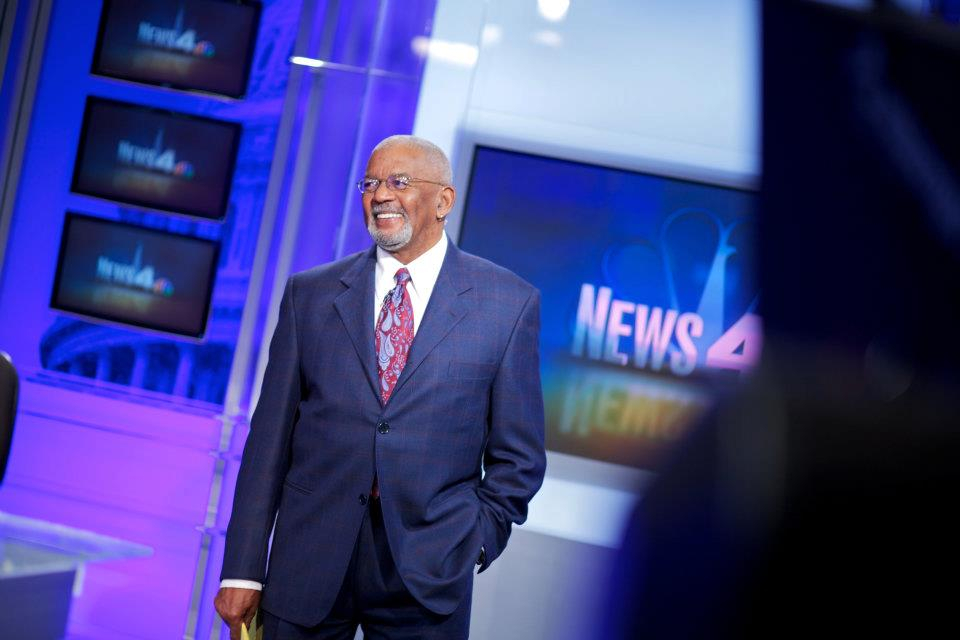 Veteran news anchor Jim Vance has died. He was 75.
In May, Vance — who anchored the news desk for over four decades — recently revealed to his colleagues and viewers that he was battling cancer, but did not disclose what type. Over-the-years, he garnered sympathy and support for his struggles with drugs and depression. The network confirmed his passing on Saturday, July 22.
From Jackie Bradford, NBC4 president: "We are heartbroken to announce that Jim Vance died this morning."
"For more than 45 years, Jim Vance was not only the soul of NBC4 but of the entire Washington area. His smooth voice, brilliant mind and unforgettable laugh leaves each of us with a tremendous void," Bradford said in a statement.
Continued Bradford, "Vance always celebrated the good and acknowledged the parts of life that didn't go so well. That made him a great man. To everyone in the Washington area who is heartbroken today, please know we grieve right along with you. Jim loved his job, his family and Washington with all his heart, and we will all cherish the legacy he has left us forever."
The mayor of Washington, D.C., Muriel Bowser, called Vance's passing "a loss for D.C."
"Our thoughts & prayers are w/ his family," she wrote. "Jim Vance was a steady voice who shared the news — good or bad — with grace."
"So sad to hear of Jim Vance's passing. He defined what was best about journalism in DC & never lost the common touch," former Attorney General Eric Holder tweeted on Saturday.
In 1969, Vance kicked off his career with NBC as a reporter for Channel 4. Three years later, he would become an anchor, according to the Washington Post. He was the longest serving newsman in the nation's capitol, anchoring the 6 p.m. and 11 p.m. broadcasts since 1989 and won or shared more than a dozen local Emmys.
Vance's cause of death has not been revealed.