Famed award-winning concert producer Quentin Perry is a legend. He's successfully sustained his business for over five decades, and at the age of 72, he's still going strong. He was the sole concert promoter of record for the late, great music legend and icon Prince, from 1980 through 1994. He started with Taurus Productions and his very first concert was done back in 1968 with Ray Charles at the Masonic Temple in Detroit. He was responsible for introducing some of our most favorite and beloved artists to the world, including Luther Vandross, Anita Baker, the O'Jays, Marvin Gaye, The Gap Band, Chaka Khan, Stevie Wonder, Maze featuring Frankie Beverly, Earth, Wind & Fire, Mike Epps, the Kings of Comedy, Jeezy, Yo Gotti and Future. Even Russell Simmons, one of the pioneers of hip-hop, cited Perry as being one of the few promoters in the business with integrity.
Perry is also making history this year by being the first African American concert promoter to produce a concert at Detroit's Joe Louis Arena in 1980 with Teddy Pendergrass, Ashford & Simpson, and A Taste of Honey, as well as being the last African American concert promoter to close out "the last show at the Joe" with Summer Jamz 20 featuring Jeezy, Remy Ma, Migos, Lil Uzi Vert, Tee Grizzly and many more.
Rolling out spoke with Perry about how he became the huge success that he is today.
Mr. Perry, you've been in the promoting business for over 50 years. How do you continue to maintain your longevity and success in such an unpredictable industry?
My job is easy. God has given me a unique talent of knowing who and how to assemble talent that can put people in the seats. We have an innate knowledge that nobody else can duplicate. If you've followed our history and the shows that we have done, from Prince and Rick James, from the Commodores and Earth, Wind & Fire, from the O'Jays to L.T.D., from Luther Vandross and Anita Baker, we make combinations that are sensational and mind-boggling that have not ever been redone again. I mean, even now, like our next show coming to Joe Louis Arena, Jeezy, Migos, Lil Uzi Vert, Remy Ma, Tee Grizzly, I mean it's going to be a sensational, sensational close of Joe Louis Arena.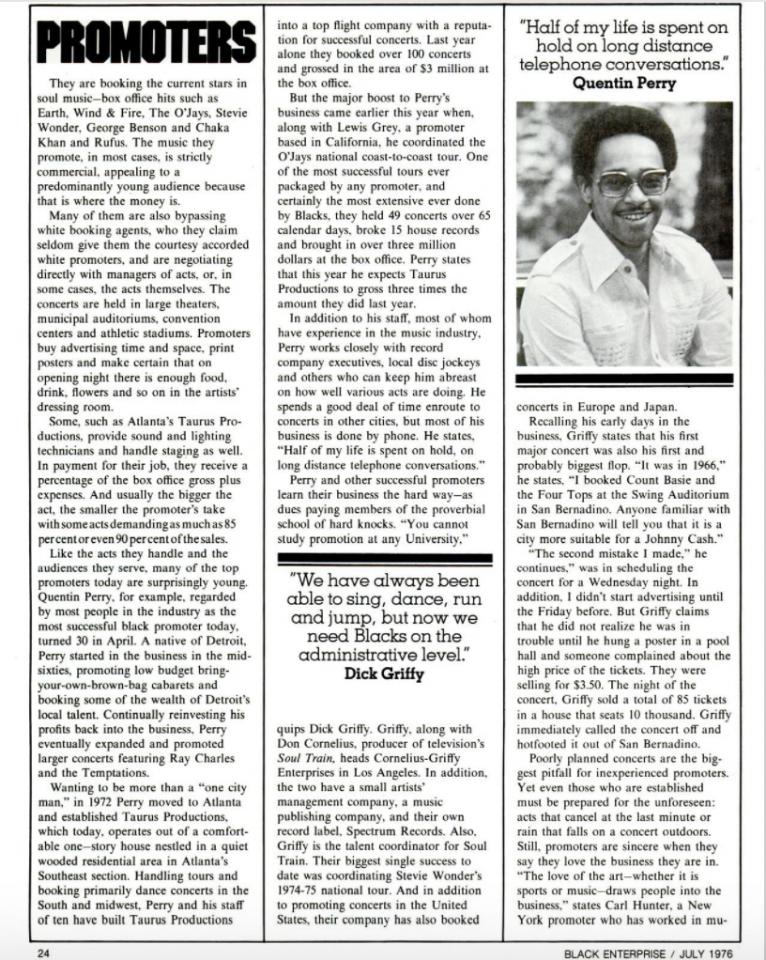 You were the sole promoter for Prince from 1980 to 1994. You must have great stories to tell. Tell us about one of your memories from that experience.
When we did Prince, the Dirty Mind tour, we couldn't find anybody to work with us. No other artist wanted to be on stage with Prince. [For example], Rick James made us get him off his show. He said, "Get that little MF off my show, Quentin Perry!" He said, "I don't want him." So, we went and got Teena Marie, then he pulled Teena Marie off, then we went and got Roger, then we went and got this, then we went and got that. So, finally, it became that nobody would work with us. So, Prince huddled with us one day, and he said, "this will never happen to me again! I'm going to build my own artists." Consequently came the Time, Vanity, the 1999 tour, the Purple Rain tour, it all came from in-house.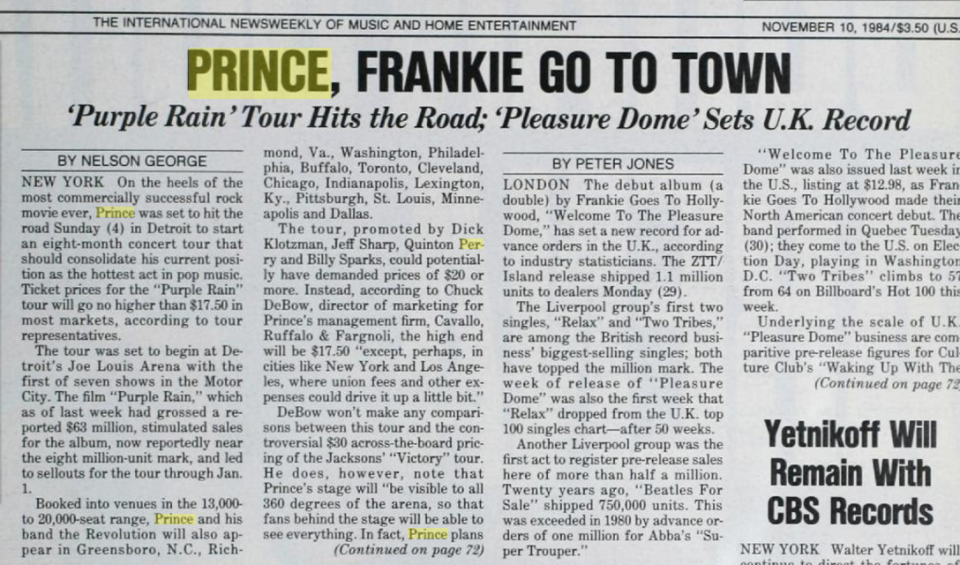 Sounds like you've learned quite a great deal from those experiences, and you still continue to come out on top. Bring us back to the current day, what other projects are you working on?
There's one other thing that we're doing now. We had been having such a hard time, especially with this last show. I got a call two days ago from Kern Brantley, who's the music director for Lady Gaga and Cordell Walton who's the music director for Charlie Wilson. And they said to me, "Quentin, we are tired of losing our Detroit-based talent to other people. We're getting ready to open a record company and a talent development agency, will you join us?" And I said, absolutely yes! So, you're the first to know that we're getting ready to start a record company and talent development agency and we're going to keep our Detroit talent in Detroit and expound upon getting Detroit back to greatness; not Atlanta, not New York, not the boys from Atlanta, knocking off the Tee Grizzlys, the Dej Loafs, the Big Seans and all that. We're going to take it home town local and we're getting ready to go on channel 2 and channel 4 within the next two weeks and let people know we're starting with Summer Jamz, where we're going to expose some brand new talent from Detroit that's on that show. And we're going to be live in the music business all the way out of Detroit!