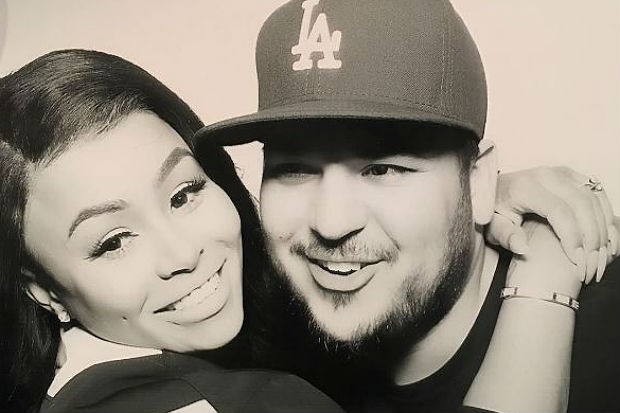 Stripper-turned-socialite Blac Chyna has clued the country into the real reason he bounced from ex-boyfriend Rob Kardashian's home and out of the relationship entirely during an exclusive interview with People magazine.
Chyna told the magazine in detail how the relationship derailed — and she revealed the couple didn't even live together for much of their relationship:
"We lived together [at my house] for two months in the beginning, but he stressed me out every day," Chyna tells People of Kardashian, 30, in the current issue of the magazine. "I said, 'One thing you won't do is stress me out with this baby in my belly.' "
"About a month after Dream was born, I moved in with Rob at Kylie's house for about a week. I put my pride aside — and I'm very prideful. I was like, 'You know what? I actually want to be with this person. So guess what, Chyna, you need to go live in this lady's house,' which is his sister," says Chyna. " 'There's no bad blood or whatever, so be a family and figure it out.' I moved in and one week later was like, 'You know what? I don't deserve this. I'm out. I'm not going to be disrespected.' "
After her move, Chyna and Rob remained on their emotional roller-coaster up until July 5, when Rob posted nude photos of Chyna as well as accusations that she used him to pay for plastic surgery, jewelry and to fund a lifestyle of drug abuse. She was granted a restraining order on July 10 and plans to only co-parent baby Dream with Rob in the future.
So … what do you think about Blac Chyna's explanation for the breakup? Are you curious about what Blac Chyna specifically meant by "disrespect" and "stress" that he was allegedly inflicting on her? And, least of all, how was she able to live in the house with Kylie Jenner, the woman who wooed her ex-boyfriend, Tyga, away from Chyna?