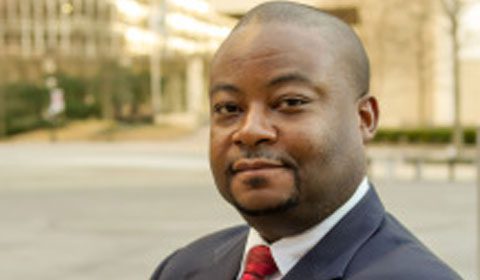 When it comes to talk radio, Atlanta has some outstanding hosts on the airwaves on local radio station WAOK 1380 AM. One of these hosts is attorney and Fox News commentator Robert Pattillo, who often gives a Black conservative view of current events.
You are called the voice of Black conservatives on talk radio. Tell our readers how you began your activism?
I think it's important to separate ideology from party identification. The words "conservative" and "Republican" have come to be considered synonyms in the modern context but as late as the 1990s and early 2000s there were conservative "Blue Dog" Democrats in the South. At a fundamental level, I am Pro-Life, believe in limited government and support Free Market Capitalism. However, I do believe that where the government does intervene in the everyday lives of citizens it should be to ensure Civil Rights, Worker's Rights and the creation of a more perfect union. In its current form the Republican Party, writ large, has failed to rid itself from racism and identity politics which have served as their base since the Nixonian "Southern Strategy" but conversely the Democratic Party has come to take the Black vote as a "given" thus pushed policy agenda items targeting towards our community to the rearguard of American politics. Because no particular political party is fully vested in ensuring the ascension of the African American community I believe it to be only practical that the Black community keeps its options open and listen to both Conservative and Liberal voices and everything in between. I became active in political and social activism while interning for Janice Mathis with the Rainbow/PUSH Coalition in Atlanta. While working on issues as diverse as corporate inclusion and diversity to criminal justice reform and political organizing. Between that and coursework at Clark Atlanta University, I became convinced that the method by which change would come to the Black community could only be through effecting political change.
What inspires you and keeps you coming to work each day?
My day to day occupation as a criminal defense attorney offers continuous inspiration that keeps me motivated on a daily basis. Particularly when dealing with young men who are charged with serious crimes one of my passions is attempting to give them a second chance at life. With radio, I am passionate about conversations and stories. I believe that by presenting all sides of a discussion and allowing the listeners to make a decision as to what they choose to believe. This educational aspect of broadcasting is what keeps me coming back for more every week.
 What responsibilities do you feel that a Black talk show host has in today's culture?
A Black talk radio show host has a special responsibility in our current political and social atmosphere. With the rise of Black Lives Matter as a movement, the ascension of the Trump administration and traditionally Black run cities ceding control to new populations, our community is at a crossroads and in need of truth. Talking points meant for majority populations cannot simply be regurgitated on Black talk radio. As public policy impacts our community in a different way, we have to discriminate and analyze information in a different way. For this reason, a Black talk radio host has a duty to not simply read off the top news stories of the day and spit out talking points without critical analysis of what is truly needed in our communities.
Has the voice of Black media been dulled since President Donald Trump took office?
The Black media voice is in flux since the rise of Trump. On the one side is the "Resistance" which seeks to prevent political change in Washington while on the other is the community which is still as desperately in need of change as it has always been. Thus, there has been a fissure between outlets which choose to cover Trump as other traditional leftist media organizations have with a focus on Russia and missteps by the administration while others have decided to concentrate on State and Local issues in hope of maximizing their impact directly within the community. However, as we are only seven months into the age of Trump, I believe that Black media will eventually coalesce around a united narrative to move the conversation in our communities.