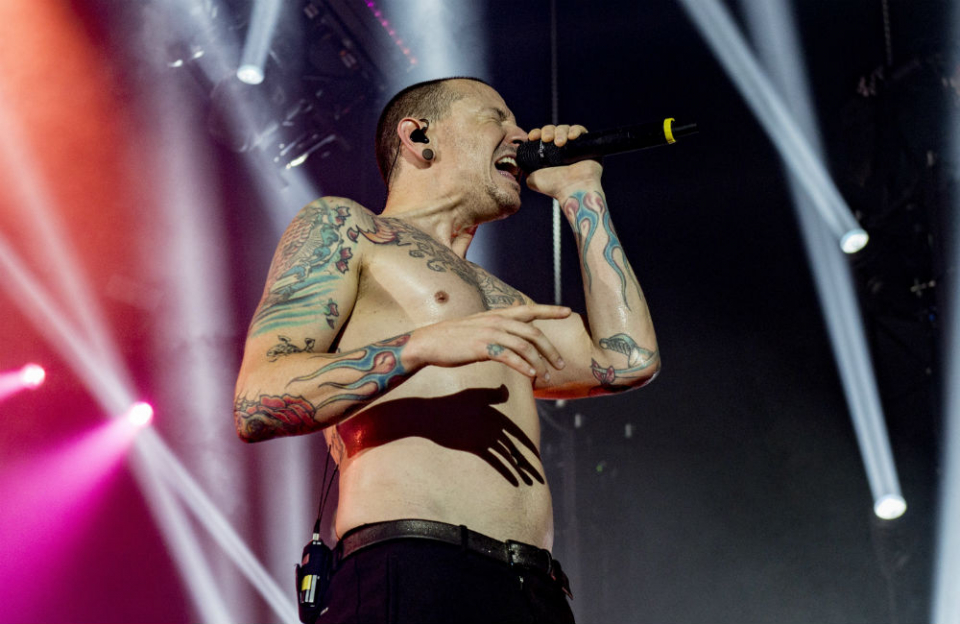 Authorities investigating Chester Bennington's death found no obvious signs of drug abuse in his home.
The Linkin Park frontman's body was found at his Los Angeles home after he took his own life last week, and investigators examining the property found no illegal or prescription drugs while searching the site, sources told TMZ.
It is unclear whether Bennington, who had spoken openly in the past about his drug addiction, had any substances in his system at the time of his death as toxicology results are still pending.
It was previously revealed a partially consumed bottle of alcohol was discovered in the bedroom where the 41-year-old rocker's body was found by his housekeeper.
Earlier this week, police released the audio of a 911 call made by his driver, in which the housekeeper, who called the singer's wife, Talinda, to break the news as she was out of town — could be heard sobbing in the background.
The driver said: "I'm a driver and I just got to the location and his housekeeper came out and said that he killed himself.
"I haven't seen him. I'm sitting in the car. His housekeeper came up to me and said that he … she found him dead.
"I asked 'Is he cold, is he warm?' and she said 'No, he's dead, he's been hanging,' and she's talking to his wife right now…. It's a home. I'm in Palos Verdes Estates. He's mid-40s."