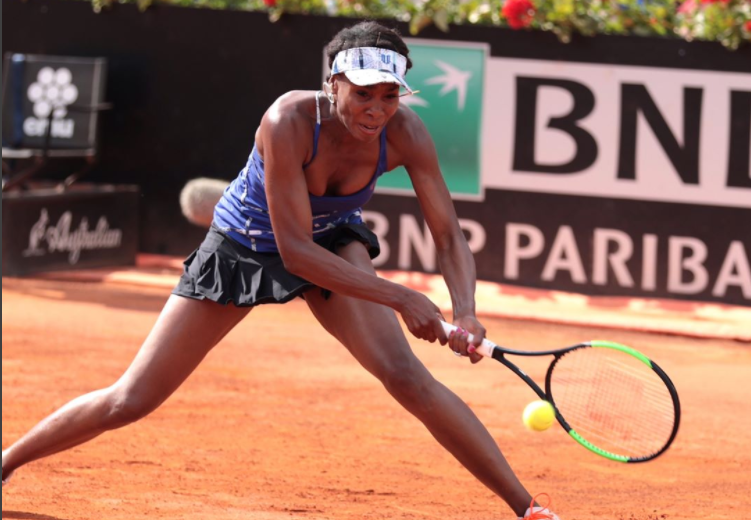 Moments after the Venus Williams car crash that caused a fatality and other severe injuries, an on-scene Palm Beach cop reportedly told the tennis superstar that she was at fault, according to the police bodycam footage.
Rolling Out has already reported that the tennis legend has been cleared by law enforcement of any wrongdoing after an investigation stated that Williams was actually in the right and did not violate any traffic laws. Just as importantly, she was not cited at the scene of the crash that took the life of 78-year-old Jerome Lawson and severely injured widow Linda Barson.
So why is this latest report by TMZ important?
The family of Jerome Barson is suing Williams and they are trying to procure any evidence that will support their case.
The video was recorded in the moments after the June 9 after the officer on scene had spoken to witnesses. He can be heard on the bodycam saying, "I will find her at fault," referring to Venus.
Next, he walks up to Venus' SUV — she's still sitting in the driver's seat — and explains that from the time she entered the intersection and stopped — for opposing traffic — the light changed, "and he had a green light, so you kind of violated his right of way."
Mysteriously, the officer later says, "I don't feel comfortable citing [Venus] for it."
According to the entertainment publication, to be sure, the bodycam footage appears to be edited. The source that provided the video says that was done to avoid showing any injuries to people involved in the accident.
Reportedly, the officer's take on what happened won't determine who was at fault in the wrongful death lawsuit filed by Jerome Barson's estate. A jury would also consider the surveillance video, black box data from both vehicles and other factors.
Barsons' attorney says data from Venus' SUV shows she accelerated from nearly zero to 19.9 MPH in 4.2 seconds as she attempted to clear the intersection.