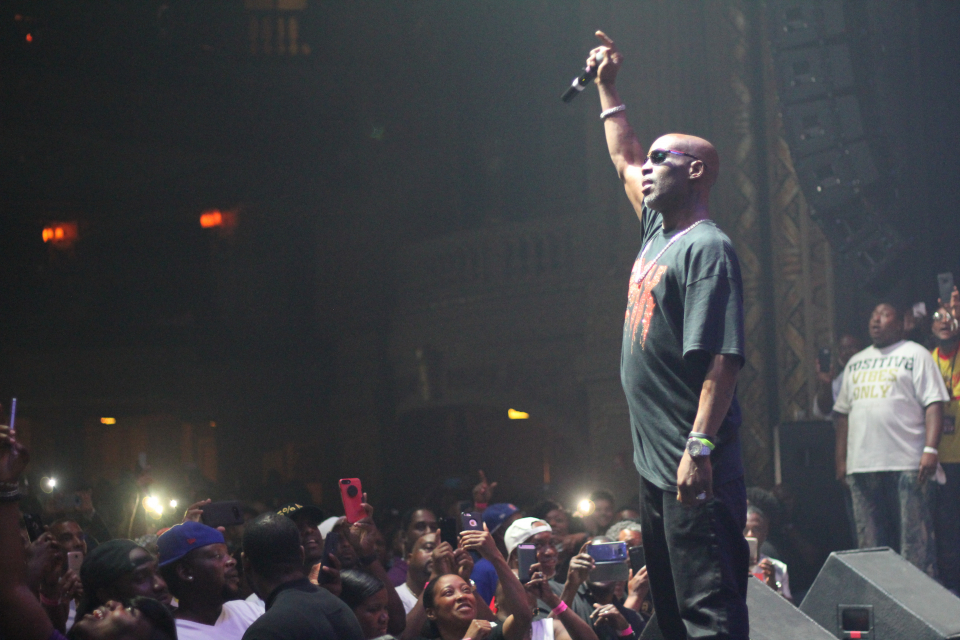 The Art of Rap Tour produced by Ice-T and Mick Bentson touched down at the Chicago Theater. The tour featured DMX, Rakim, EPMD, KRS-One, Raekwon, Ghostface Killah and Crucial Conflict. Ice Cube, who happened to be in town promoting his BIG3 basketball league games, surprised the audience with a performance. The night was filled with nostalgia and the audience experienced a bit of that '90's Golden Age glory, if only for one night.
This was also the debut of Dave Mays Media Lounge & Red Carpet and The Art of Rap Livestream Experience. Dave Mays is the creator of The Source. Mays sat down with many of the icons in attendance and had candid conversations with them. He also gave the live streaming audience the opportunity to get a behind-the-scenes look at the celebrity packed event.
"This was an awesome platform for me to debut my new Dave Mays Media Lounge & Red Carpet broadcast," said Mays. "I was overwhelmed by the amazing energy and superb group of talent that Ice T, Mick Bentson and The Art Of Rap brought together. I was excited to bring some of Chicago's best young talent and business minds in the building to join these hip hop legends. I had so many memorable conversations, including the opportunity to meet and speak with Rakim. He is such an important part of our history and I was honored to be able to converse with him for the first time in my career."
Take a look at a few pics from this legendary event below.