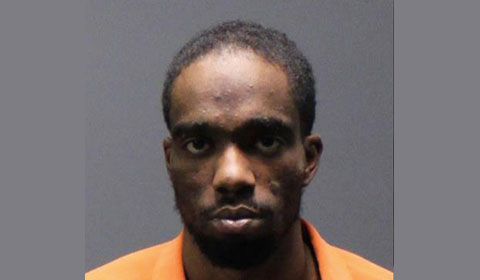 Anyone who has seen a crime drama on TV or in a movie has undoubtedly witnessed a scene where a drug dealer is trying to pass off fake goods. Normally, the drugs are cocaine, heroin or meth but fake weed is rare. This did not stop a Colorado man identified as Sababu Colbert-Evans, 26, from a brilliant scheme to get a quick $10K.
According to ABC affiliate Denver News 7, back in March 2016, Colbert-Evans, and his partner, identified as Tercell Davis, a.k.a. 22 Jump Street, fooled prospective buyers into purchasing a block of green material they thought was high-grade weed. The buyers dropped $10K in cash and later realized they were sold a block of high-grade broccoli. The infuriated buyers contacted Colbert-Evans and Davis to get their product or the money back. A meet up was arranged and all the parties involved met outside a local mall in Aurora, Colorado to correct the supposed error. Once again, instead of weed, the dealers tried to pass off some more broccoli and a heated argument ensued. That's when Davis and Colbert-Evans shot at the buyers 11 times. One of them was hit in the torso but recovered.
Davis pleaded guilty to attempted second-degree murder and will be sentenced August 7, 2017. Colbert-Evans was recently sentenced on the charge of attempted first-degree murder and several lesser charges for a possible 16 years in prison. He'll serve the sentences concurrently, and once released will be on parole for five years.
When the sentence was passed, 18th Judicial District Attorney George Brauchler said, "This may be the first time that broccoli has been bad for someone's health."
Colorado is a state where both medicinal and recreational use and possession of marijuana is legal. There are dozens of marijuana dispensaries available across the state where weed can be purchased legally. So, if you're in Colorado make sure you can tell the difference between OG Kush and funky broccoli.