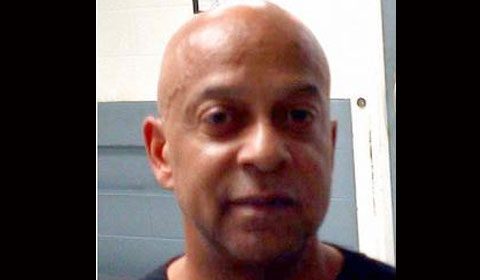 Somehow on the night of May 6, 2017, Dekalb County Sheriff Jeffrey Mann reportedly exposed his penis in Atlanta's Piedmont Park. An Atlanta police officer patrolling the area spotted Mann, who then took off running. A quarter mile later, Mann gave up and was later booked into the Atlanta Detention Center and identified himself as a law enforcement officer.
Mann faced charges of indecency and obstruction but he was able to catch a break. On Thursday, July 27, Mann pleaded guilty in a negotiated deal to charges of obstruction and prohibited conduct. According to The Atlanta Journal-Constitution. that prohibited conduct was for being in the park after dark and not for allegedly exposing his penis.
He was sentenced to pay fines of $2K and serve 80 hours of community service. In addition, Mann has been banned from the city of Atlanta parks for six months. Surprisingly, Mann was originally going to enter a not guilty plea which might have had a much different outcome.
Mann was originally charged with indecency and obstruction, but prosecutors agreed to change the indecency charge to prohibited conduct, for being in the park after dark.
The fallout for Mann is not over, Georgia Gov. Nathan Deal initiated an investigation with the Georgia agency that certifies sheriffs in the state in May 2017. The Georgia Peace Officer Standards and Training Council, which has the power to suspend or revoke Mann's certification as a law enforcement officer. Mann is still eligible to hold his office as Dekalb County Sheriff, a post he was re-elected to in 2016.
Atlanta's, Piedmont Park is known as a premier recreation site and a gay cruising spot for late-night rendezvous. The Atlanta Police Department has taken a proactive role in making the park a safe space with foot patrols during the late-night hours.