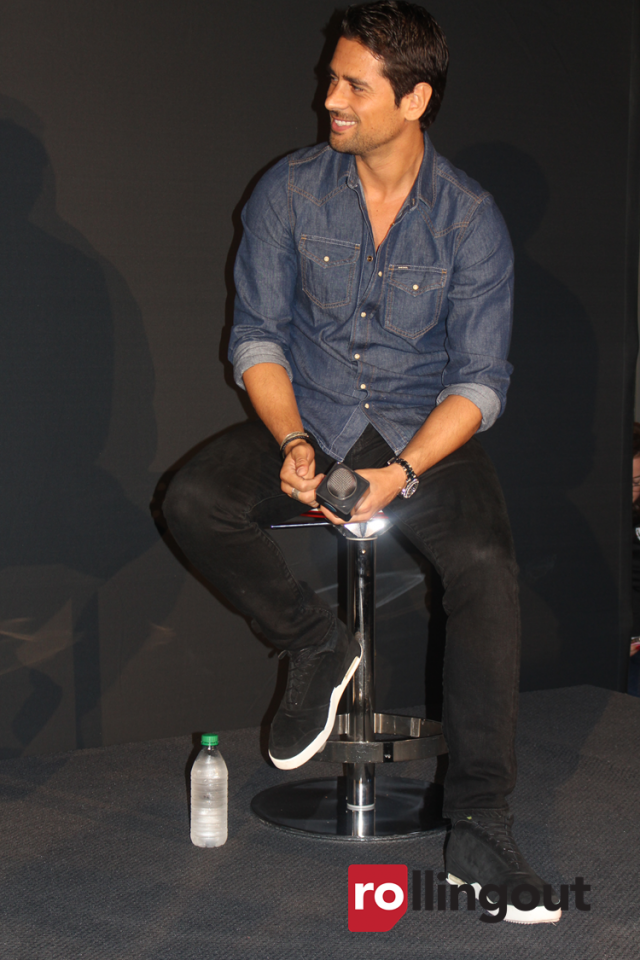 You may recognize him better by his character's name "Julio" on the popular TV series "Power"; however, actor J.R. Ramirez is definitely an actor who's making his real name ring very loudly in the entertainment industry. His extremely handsome looks and superb acting skills have earned Ramirez one of his best acting years yet, or so we thought. Having been on "Power" for four seasons from the beginning, he's definitely a memorable and believable character. However, after watching episode six this season, viewers are unsure of his character's fate. By all accounts, it appears that Julio just may have met his doom, but in TV land, we all know that the impossible is possible. So, we'll just have to tune into episode seven on Sunday to see what the outcome is.
In the meantime, rolling out caught up with Ramirez at an AT&T Studio Live session in Troy, Michigan, where he was featured with several other cast members from the STARZ original series including Rotimi (Dre) and Joseph Sikora (Tommy). We talked with Ramirez about what else has been going on with his character Julio, and other projects he's been working on. Check out the exclusive interview below to find out what he had to say. Sound off in the comments section too. Do you really think Julio is dead?
What can we expect from you on "Power" this season?
Well, if you've already been watching, you'll see that he got a nice little promotion. Thank you, Ghost, for being in jail! Omar, I love you. Thanks to you I finally got a freakin' promotion after four years.' But, yeah he [Julio] becomes distro and he gets a lot more responsibility added to him. With more responsibility, comes more power, comes more adversaries, comes more people trying to take it away from him. So, he's really being meticulous with his every move this year. And making sure that he doesn't get double crossed or killed or whatever, you know what I mean? The streets aren't loyal. You can't trust anybody.
So, on the episode where you got hemmed up by the feds, some people thought you were going to crack. Tell us more about that.
C'mon, girl. You know him [Julio] better than that. He's not a rookie. He's been in the game for a long time. He's one of the only ones that Ghost and Tommy truly trust. And there's a reason behind that. Julio is very smart.
Speaking of Tommy, you mentioned before that Joseph Sikora who plays Tommy is one of your favorite actors to work with. Explain how the dynamics of your relationship have changed from season one to season four.
It's funny. Joe and I were in the first scene of the first season, right when it first started. And I remember leaving and calling up my manager and being like, "This dude has no idea how good he is." And, cut to four years later, I tell him all the time, I learn so much from him. He's beyond selfless and always collaborating. It's been like a free acting class working with him. And we've elevated each other's game throughout the years. So, I'm beyond grateful.
Both of you guys are very believable in your respective roles. Are there any similarities between yourself and your character Julio in real life?
I hate to go back to it, but I always say the same thing. It's the loyalty aspect of it. I consider myself to be a very loyal person. Thank you, mom and dad. And Julio has that thread for sure.
What about the bad boy image, and the hardcore piece of it? Any similarities there?
Well, to be honest with you, I have a lot more of a temper in real life than Julio does. Julio's very smart. He doesn't like to get his hands dirty. He sends other people to do it. I would've knocked some 'bows by now.
How close do you work with the writers on writing for your character?
Very close. We sit down before the season starts, and throughout the season and have a great outline. You know, that always changes, but we have a good idea of what's going on.
What new projects do you have coming up this year?
I am working on a few things that I can't talk about at all.
Can you tell us about your movie Sun Dog?
I have a movie that came out in the L.A. Film Festival that I still haven't seen. Jennifer Morrison's first directorial debut and I hear amazing things. Phenomenal cast: Ed O'Neill, Allison Janney, Michael Angarano, Xzibit, it's got a phenomenal cast and it's a very, very smart dramedy written by the guy who wrote Warrior [Anthony Tambakis], which is one of my favorite movies of all time.