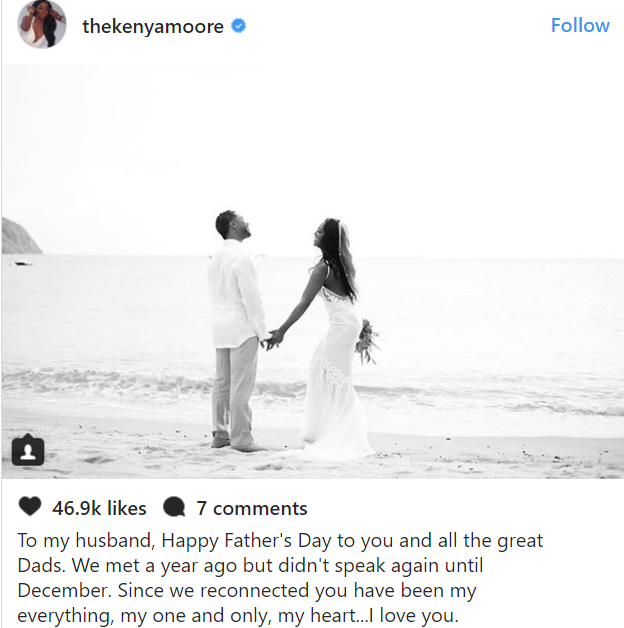 Kenya Moore of the "Real Housewives of Atlanta" is really known for two things: starting drama (and then coyly playing the victim role), and procuring fake boyfriends in order to keep her storyline going (and keep those large Bravo TV checks coming in).
According to several outlets, there may be a reason Moore never announced her wedding to Marc Daly before it happened: that's because her marriage to Daly is, unfortunately, just as fake as her previous RHOA boyfriends.
According to Rhymes With Snitch, an Atlanta "housewife" who is known for her fake relationships got fake married over the summer.
Apparently, this "housewife" convinced yet another "friend" to go through a wedding ceremony so that they could both benefit financially. And it might work.
Crazy Days and Nights recently revealed the "blind item" below to be none other than Kenya Moore of RHOA:
June 16, 2017
This Housewife is known for her fake relationships. Her latest is no different. She just managed to convince him they would make a ton of money if they pretended to be married.
Nothing is on paper anywhere in the US.
*Kenya Moore
To add, Straight from the A said it was informed by a source that Moore was using the "marriage" as a negotiating tool this season to get a higher payday, and she's been attempting to negotiate a fee for his appearance.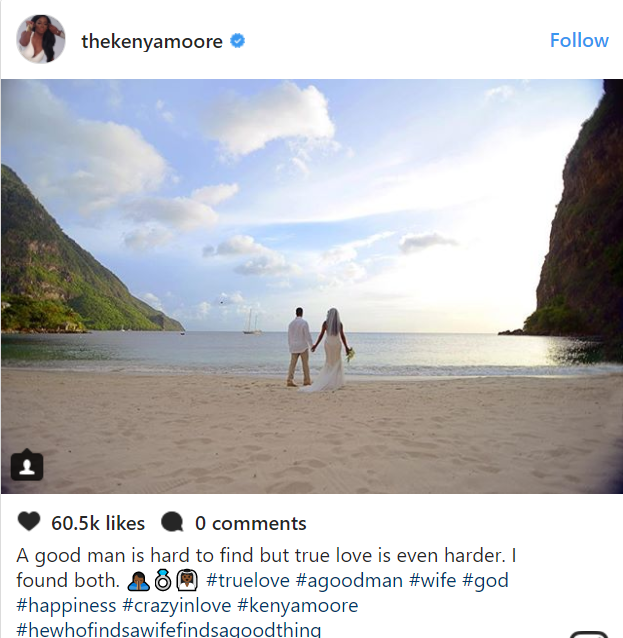 Moore did try to negotiate for higher pay this off-season, just as fellow cast member Nene Leakes did before returning to film on the show. Kim Zolciak-Biermann also got a hefty sum to return, which might have raised Moore's ire and jealousy.
Here's another thing: despite Moore's assurances she found true love, there is a little head-scratching situation that Moore has yet to reconcile. For example, Moore remains a resident of Moore Manor in Atlanta, while her "husband" maintains his residence in New York.
The fact the two are deeply and madly in love (an earth-shaking kind of love, as she told PEOPLE) "newlyweds" should be living together, not apart. So while some RHOA fans may be happy for Moore and her marriage, others have to be holding out to fully embrace the couple until evidence suggests otherwise.
Time will tell if Moore's marriage is legitimate.