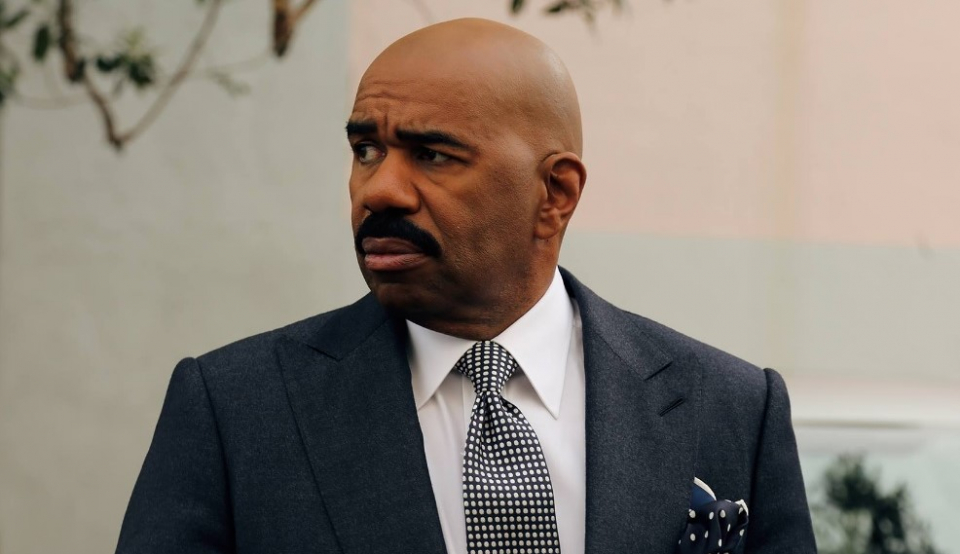 Steve Harvey recently opened up about the challenges of balancing family and fame.
During NBC's summer Television Critics Association press tour, the 60-year-old comedian revealed that although he's worked very hard to provide a wonderful life for his beautiful wife and children, they've still got a lot of hard life lessons to learn.
"Well, stardom in my family is tough because this lifestyle I have is giving them a lifestyle that I never had," Harvey explained to "ET's" Leanne Aguilera. "But it also has sheltered them from things I think are necessary to grow up. And they've missed some of those lessons. They're gonna have to get them, but how do you give it to them when they are there with a safety net? You know, how do you give your kids that? That's been the challenge for me for fame. It's been very, very tough, man."
Overall, Harvey, whose youngest child, Wynton, is 20, admitted that he's proud of the fact he's "kept them out of trouble." Adding that, "none of my kids have been in trouble with the law. But their father has sentenced them to death several times."
The television personality is headed to sunny Los Angeles, where he and his daytime talk show will be setting up shop permanently.
"I didn't do anything, but my wife came out here and got a house," Harvey said of his new pad. "That was the challenge for me, 'cause my wife doesn't shop on a budget. So she got the house she wanted and I have to pay for it," he said. "But the biggest deal, the biggest switch is, I'm changing the format of the show. I'm gonna bring, for the first time, late-night to daytime television."
"Steve" premieres Sept. 5 on NBC. Will you be watching?