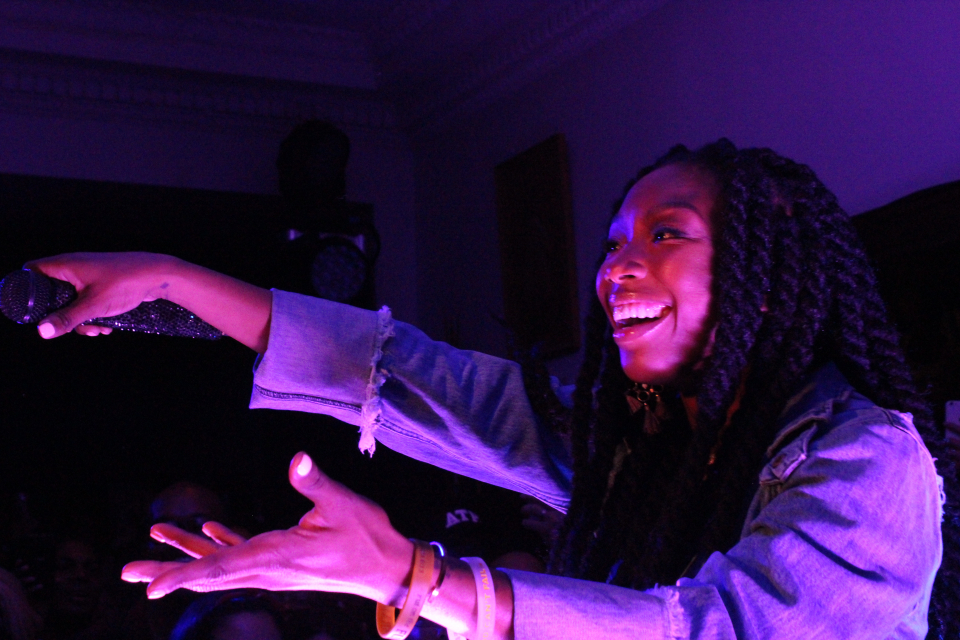 The pulse of the festival season is currently in Chicago because of Lollapalooza. You never know who will be in town or who will be hosting the after-parties. The Freehand Hotel in Chicago partnered with Lucky Brand and hosted one of these legendary after-parties. The special guest of the evening was Brandy. The crowd was a mix of Gen Xers and Millennials, all excited to see the superstar.
A mixture of photo booths, red Solo cups, and Brandy made it feel like the coolest house party. Brandy performed her set and was gracious enough to take a few photos afterward.
Take a look at a few of the pics below.