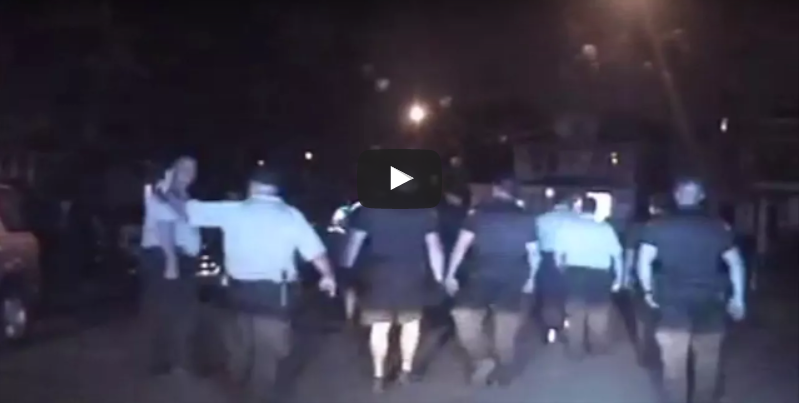 Township officials in Maplewood, N.J. voted to suspend the police chief following the release of dash cam footage showing officers being ordered to force a group of young, Black teens into a neighboring city.
The decision came more than a year after four teens were arrested shortly after a Fourth of July celebration, NJ's 101.5 reported. Police were accused of using excessive force, and the teens claimed they were forcibly marched out of town by cops.
Maplewood Police Chief Robert Cimino was suspended with pay for 60 days while Capt. Joshua Cummis was suspended for just 30 days, also with pay. The township committee approved a motion of no confidence in the chief and requested that he resign from his position immediately, the radio station reported.
An unidentified officer also was suspended for 17 days after the department found that he violated use-of-force rules. Five other officers are now facing "formal discipline for violating department rules and regulations."
"Black children … were herded like cattle out of Maplewood, a town that many of these children call home," committee member Frank McGehee said. "There's no greater message that you are not welcome than being driven out of your hometown simply because of the color of your skin. When did being Black become a qualifying factor regarding residency in Maplewood?"
Mayor Victor DeLuca said town officials were shocked when they saw the footage showing officers slamming two of the teens to the ground and repeatedly punching one of them.
"We want to set the record straight that this type of behavior is not going to be accepted in Maplewood and this police department is going to right themselves," DeLuca told the news station.
Last year, officers claimed being unable to large crowds of rowdy teens to disperse after the Independence Day festivities and ended up arresting the Black youths — one of whom they claimed spat on an officer.
The teens countered that it was the officers who initiated the confrontation. Police reportedly sprayed the crowd when the teens tried to avoid walking into the neighboring town of Irvington, which is largely Black.
On the recordings released by the township, local news site The Village Green identified one of the voices as Chief Cimino's, who is heard telling officers, "We're going to send them east."
Another voice, later identified as Cummis is then heard saying, "Notify Irvington they are going down Elmwood toward their town."
"Once they reach the Irvington border and they're in Irvington, I want you to maintain our border," the captain continued. "Maplewood units, I want them to maintain, once they leave our town, maintain our border."
City officials said the officers' actions put the youths in peril. Not only did they not live in Irvington, but the city has a curfew for teenagers.
"All of those children who were being forced in that direction, if they crossed that border they were subject to being detained by the Irvington police," Walter Fields, president of the South Orange/Maplewood Black Parents Workshop, told New Jersey 101.5.
"Why weren't white children and youth from Maplewood marched into neighboring Millburn after the fireworks?" Fields added. "That's why we believe this was clearly a case of racial profiling and we believe the department has to be held accountable."
Prosecutors ultimately declined to charge the officers in April and also failed to bring bias charges against Cimino and Cummis, according to the station. Township officials have since hired Chicago-based police consultant Hillard Heintze to review the department's policies and training.
Source: Maplewood 101.5