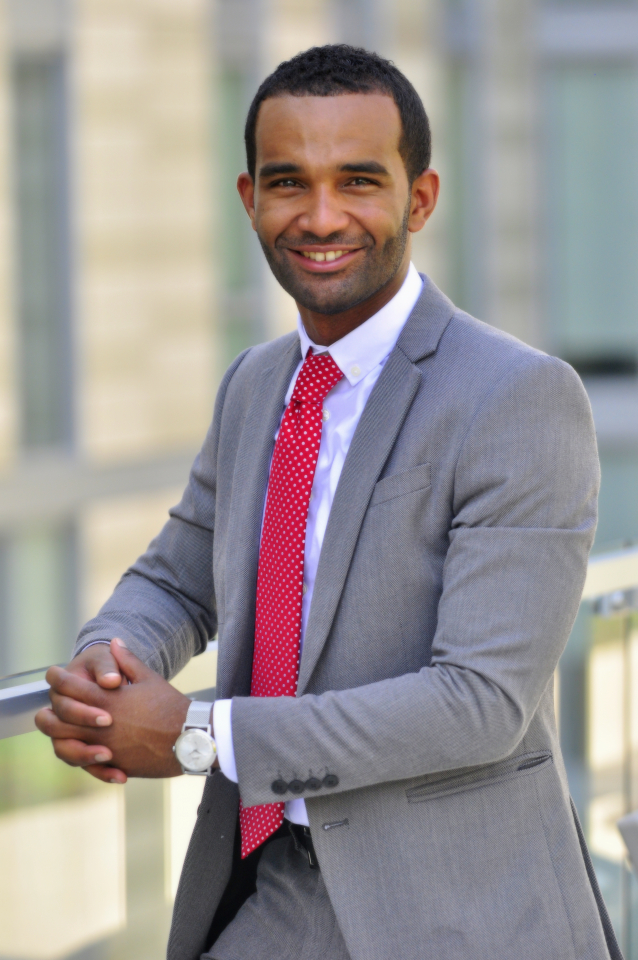 Tell us a little bit about yourself.
I am a senior analyst at Brilliant Corners Research & Strategies where I conduct market research, including focus groups and public polling, that help candidates and companies target and communicate with diverse audiences. My research focuses on people of color and millennials who have become the driving force of rapidly evolving consumer and electoral trends in both the United States and abroad. Prior to joining Brilliant Corners, I did research at the Brookings Institution, the oldest and most prestigious think tank in the world. I attended Morehouse College from 2005-2009 and studied political science. I attended the University of Maryland, College Park from 2012-2014 and studied statistics and survey methodology.
Why do you love politics?
I consider myself a social scientist. I study the way people organize, govern themselves, and interact. There are many ways to study social interactions including psychology, economics, religion, and family structure. The one social interaction that we all participate in, rather we want to or not, is politics. As a result, I find that studying politics is the best way to study people and that politics is the best way to affect the lives of the most people.
What are your suggestions for engaging millennials in the political process?
Millennials are often accused of having a false sense of importance. Well frankly, as the largest voting block and largest consumer in the world, we are quite literally as important as we think are. The best way to get more millennials involved in the political process is by feeding the growing beast of our egos…by demonstrating just how powerful we are in this process. If millennials knew that we could single-handedly hire and fire mayors, governors, senators, presidents and relatively anyone else on a ballot, then we would #flexthatpower. Even further, if we knew that we could replace those officials with actual millennials, well that would be a challenge we just simply not be able to resist and would engage the process in droves…I am all but sure of it. See Mark Zuckerberg presidential consideration.
What is the best method to have millennials work for older generations?
I honestly have not solved this challenge, yet. Full stop. But for now, one thing we can try is to feed the beast of the millennial ego. The matured political class needs millennials to get elected, but also to effectively govern a rapidly changing world. For example, every member of Congress has a millennial on staff because they need to communicate on social media. Millennials have the luxury of just waiting this out. At some point, we will inherit the world that we wish to see. So let's embrace the fact that we need millennials in the traditional political process because we do.
As a young African American male, how do you process racism?
Systems in this country constantly undermine my value, contribution and self-worth as a Black man. But I recognize my privilege and the access I have been afforded. So, how do I affect the lives of people that look like me but have not had access to the opportunities that I have had? I spend every day convincing young Black men to engage in the political process. One thing has become increasingly clear to me. If the system does not acknowledge that their lives matter how can we ever convince them that their votes do. I have contributed my entire career to empowering people that look and love like me…unfortunately, I am afraid that will just not be long enough.
What are three things important to millennials and why?
There are three things that uniquely define millennials from any other generation, I think these things also determine what is most important to us.
Internet generation. We were the first generation that grew up with the internet in our homes, and at our fingertips, being able to amplify our own voices and lead our own dialogues is very important.
Majority-minority generation. We are the first majority-minority generation. A diversity of thought, ideas and representation are also important.
Recession generation. We are the generation that entered the workforce in the Great Recession. Economic fairness is important to us. That does not mean equity because that would be socialism. But millennials do want fairness, now what that means varies widely.
What should society know and understand about the millennial?
I think it is very important for people to realize that millennials cannot be simply defined by an age group or range of birth years. I have identified three unique characteristics that every millennial shares. While most of those people fit between a certain age, 21 to 35, there are other factors to consider. For example, wealthier Americans could have had the internet in their homes earlier than others, that would result in a 40-year-old millennial. Again, see Mark Zuckerberg.
Who is your mentor and why?
I have a lot of mentors because no one has actually affected the theory of change that I have dedicated my life and work to. Different people have achieved different parts of it, and I have sought all of them out as mentors. For example, Deray McKesson fights for social justice the way I want to. Angela Rye speaks on behalf of a generation the way I want to. Cornell Belcher has employed research as a problem-solving tool the way I want to. Nate Parker has become a justice philanthropist the way I want to. Tanya Lombard has leveraged corporate wealth for social gain the way I want to. They are all my mentors, amongst others.
Where would you like to see your career in the next five years?
If I have helped millennials, particularly millennials of color, to recognize our political power and elect officials up and down the ballot that reflect our interest then I would be happy with this ole career of mine.