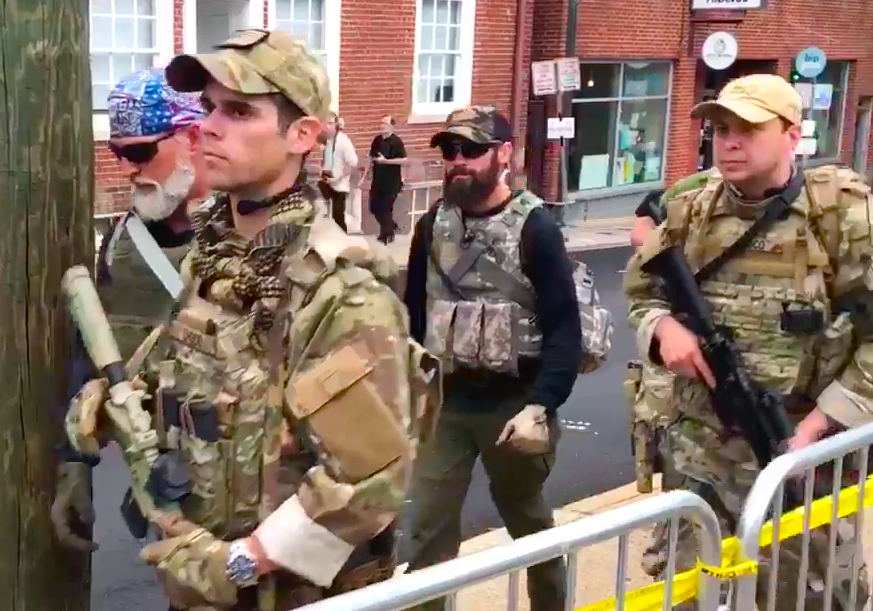 Hundreds of racists White protesters made their way to Charlottesville, Virginia. They were armed with machine guns, shields, pepper spray, sticks, and other weapons. They yelled racial slurs and held Confederate flags, and signs with the Nazi symbol. They attacked others who protested against their racial views.
But while all of the racial violence occurred, police were relatively calm. The scene in Charlottesville was a far contrast from what happened in Ferguson, Missouri and Baltimore, Maryland.
During the uprisings in Ferguson and Baltimore, police dressed in military uniforms drove tanks down the street, they threw tear gas at crowds, they made dozens of violent arrests. The scenes in Ferguson and Baltimore were both  reminiscent of the the civil unrest during the 1960s when police used force and brutality against Black protestors.
However, the reaction by police in Charlottesville was horrific and another example of how White men in America are allowed to commit crimes without repercussion.
Police should have arrested those White men as soon as they arrived at the rally with machine guns, shields and weapons. It was obvious that those White men were looking for a fight. It was a show of violence that would have never occurred if it was a Black Lives Matter rally.
But racial tension in America has been fueled by Donald Trump's hateful rhetoric. He was supported by White nationalists throughout his campaign. It took hours for Trump to tweet about the racial violence in Charlottesville and he never denounced hate groups and White racists.
The incident in Charlottesville is the reaction of what occurs when a known bigot serves as commander and chief.