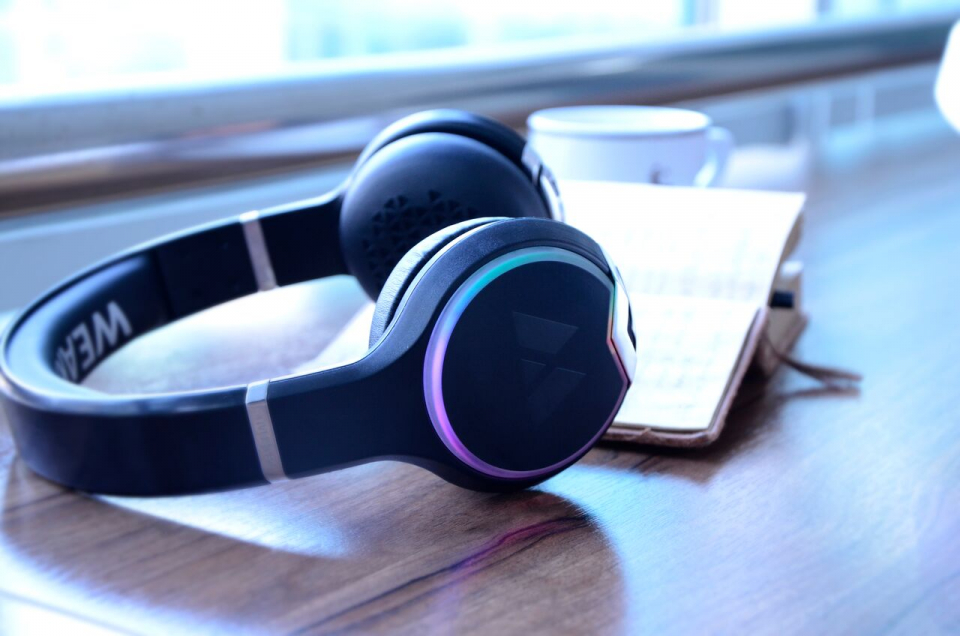 Wearhaus Arc are the first ever social headphones ever created. Although they're comparable to Beats by Dre, the social arc has a different approach to the music culture that caters to music lovers, and the extroverted. Wearhaus Arc started in 2013, as just a tech startup between founders, and ex-UC Berkeley students Richie Zeng and Nelson Zhang. The two met as engineering students, and became close friends after working on projects and assignments together. They found that they both shared a similar love for music, and realized how important music is for uniting strangers.
Wearhaus Arc aims to change the way people experience and share music while providing a cinematic sound that cancels active noises in that background. Picture being at a party where you have the ability to sync up headphones with fellow friends to share interests in each other's music, sharing playlists, laughs, and dope energy. Perfect for a silent party! The features also include a voice prompt to customize your headsets and selecting a color for the outside ring on the headphones. These rings also pulse with the track you're listening to. With the Wearhaus Arc app (Android, IOS), customers are able to control light functions, volume, select music channels, and pair with fellow Wearhaus Arc users nearby or far away.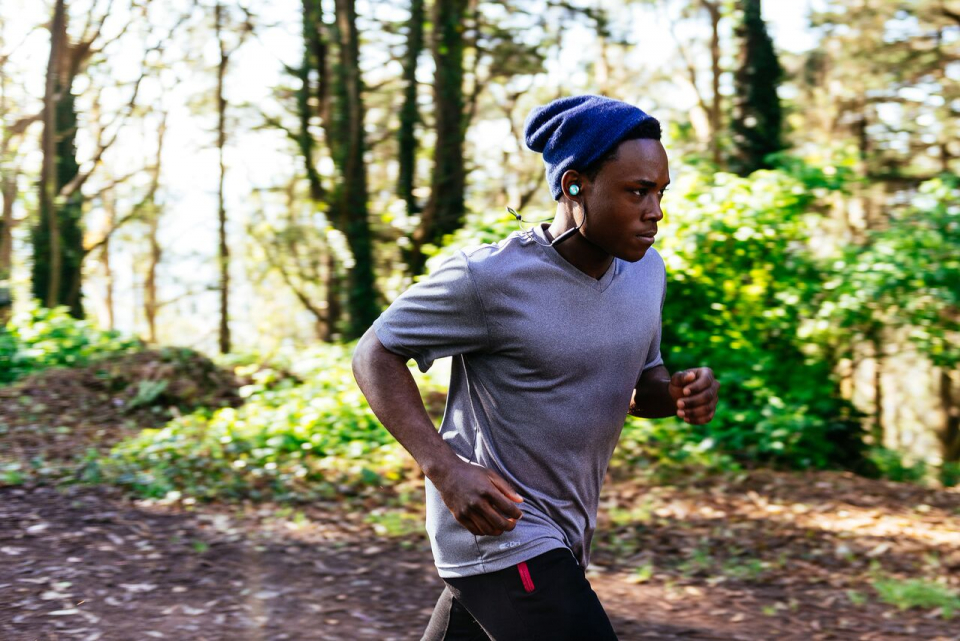 Rolling out spoke with founder Richie Zeng. Read what he shared on creating the first sharable headphones below.
How and when was Wearhaus Arc created?
My cofounder Nelson and I built the first prototype of the Wearhaus Arc the summer after our sophomore year in 2013 at UC Berkeley.
Tell us a little more about yourself and how entrepreneurship came for you.
I grew up in the Bay Area pretty much my whole life, so technology was always a big part of me. I did robotics in high school, which got me into engineering, and at UC Berkeley I became an officer of a club called Hackers at Berkeley. It was the largest engineering organization on campus at the time, and through that club I was always attending hackathons and working on side projects. We built several web and mobile apps to solve problems that we encountered in our day to day life, so entrepreneurship came really naturally from that.
Where did the name "Wearhaus" come from?
Our Wearable technology was exploding when we started our company, and we were really excited about it. We saw headphones as the "original" wearable technology that people have been using for decades, and that we were putting a fresh spin on.
How did you two come up with the idea to create shareable headphones? 
Back when we were students at Berkeley, my cofounder Nelson and I were always working on projects and homework together in libraries and public workspaces on campus. We were always listening to music while working but we could never play music out loud in these public areas. We basically had to Facebook message Youtube links to each other, even though we were sitting right across the table from each other. We knew there had to be a better way, and that way was just to simply be able to press a button and tune in to each other's headphones. It's not just that Beats doesn't have this sharing feature, no headphone brand has this feature. We were issued the patent for our multi-unit audio sharing technology in early June. This has been over three years in the making so we're super proud of what we've accomplished.
Who would you say is the targeted audience? 
We're targeting teens and young adults, music lovers just like us, people who are passionate about music and love sharing it with friends. They regularly attend social music experiences like music festivals and concerts.
How long did it take you two to make sure you created the most perfect quality, shareable headphones?
As a new brand, it was really important to us to create really high quality headphones, otherwise the other unique features we have simply come across as a gimmick. We spent 2.5 years developing the headphones that we eventually shipped to our early Kickstarter backers, and we spent an extra year beyond that to develop our "retail-ready" headphones. Along the way, we've also stood by our product quality by giving our customers very lenient returns/replacement policies.
Do you plan on releasing more products other than headphones?
We're focused on headphones for now. We're working on expanding our product line to have in-ear, on-ear, and over-ear headphones at various price points, so no matter what type of headphone you prefer, there's a Wearhaus product for you!
Are there any plans in the future for endorsement deals with athletes, celebs, etc?
We're definitely open to partnerships with athletes and celebs, as long as they are the right fit for our brand. They would need to be really into technology and truly love the social aspect of music.
Where can our readers find you on all social media handles?
You can find us on all social media handles at Wearhausinc: on Facebook, Instagram, Twitter and Youtube, and www.wearhaus.com. 
Photo Gallery Credit: Wearhaus.com