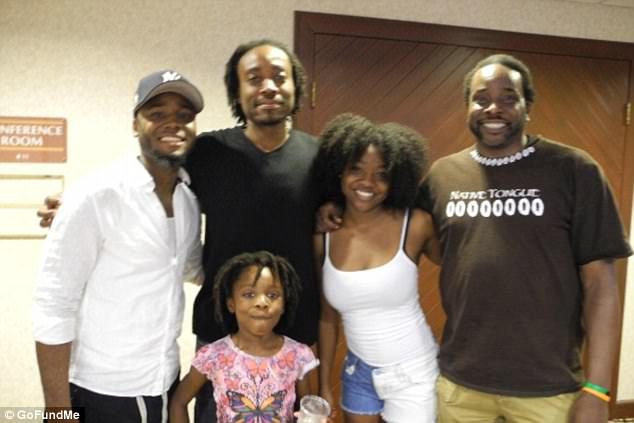 Duro Akil, 34, a deliveryman for Fresh Direct, was shot in the torso by a stray bullet on Monday, Aug. 7. On Wednesday, Aug. 9, he died at Jacobi Medical Center. His lung was punctured. Akil was a father of two.
Elijah Smith, 25, has been named as a suspect. Akil was mortally wounded when Smith allegedly fired a shot through a door in the victim's building after getting into a fight with a neighbor, according to authorities.
His father, Okera Ras, 54, was found dead at their Williamsbridge, Bronx, apartment. He was a longtime Fox News network web video producer and died in his sleep.
At press time, family and friends had raised $17,246 of the $20K GoFundMe goal.
The plea reads:
Dear Family & Friends,
An unexpected tragedy occurred on Wednesday, August 9 2017, a sudden loss of a father and son. This heartbreak has left their family in an extreme state of anguish and sorrow. Duro Akil the son, was the eldest of five siblings, and nurturing leader to his endearing brothers and sister. Everyone who knew Duro loved his upbeat spirit and peaceful nature. Being a father was one of his greatest achievements. He was an awesome and loving Dad. He cherished his two daughters. His relationship with his mother Adio Akil, was one of admiration and respect, he was a devoted son.
Okera Ras I the father, was the youngest of three children and a father of five. He was a cultural custodian of Afrocentric traditions including Kwanzaa, Khamitic and natural healing practices. As a dedicated father, Okera supported his children unconditionally and always provided a listening ear. In the community, Okera always gave to others with a smile and nurturing spirit. His selfless nature was a benefit to many. Okera was the man behind the scenes that put everything together.
Your contribution is needed to help honor these two amazing men. The family is requesting your support for their homegoing service. This fund is going directly to help pay the funeral costs and other financial challenges the family will still face. Thank you in advance for your generosity and love.