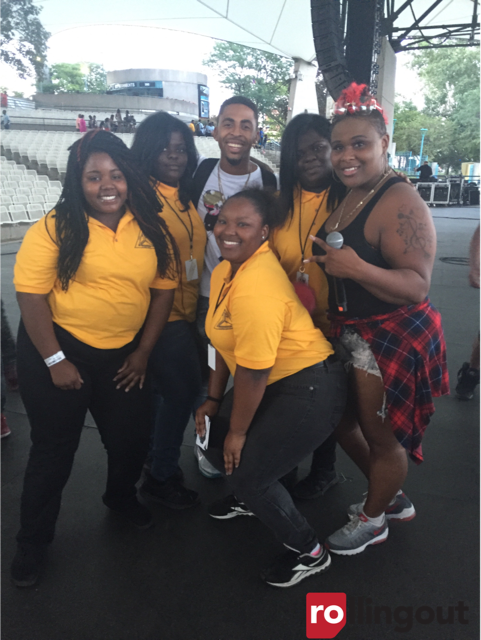 It's almost time for the children to return to school, and before they fill the school hallways, the Detroit Police Department wants to establish positive relationships with as many of Detroit's youth as possible. The Detroit Police Department has found a way to link youth with educational resources to help them build trust in our community and justice system. They recently held their annual Detroit Youth Power Fest at Chene Park, welcoming hundreds of middle and high school students.
This event was sponsored by a plethora of supporters around the city, such as Henry Ford Motor Company, Radio One, Hot 107.5, and 105.9 Kiss FM. The youth in attendance experienced a fun day of empowerment with mentors, teachers, and school staff. Free to the public were food vendors, activities/carnival games, face painting, arts and crafts, and raffles . There were also educational vendors who covered topics such as counseling, mentorship, gun safety, talks with police on what to do while getting pulled over, and HIV/STD testing. Children got a chance to receive raffle tickets at each station they attended for a chance to win prizes on stage.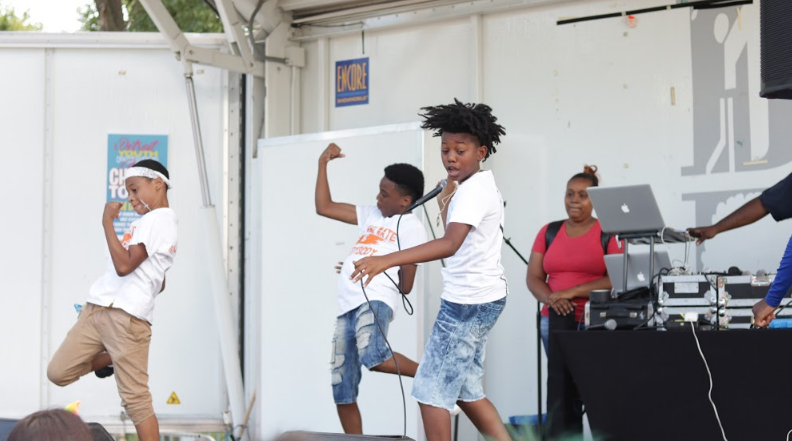 Of course, there would be no fun without entertainment. Hosted by Kamal and Stewie from Hot 107.5, and media personality ShayOMyGod, the P ower F est was turnt, but safe and fun for the youth. Dancing contests also sparked the interest of the young teens, as they swamped the stage with their friends, rocking to the latest tunes doing their favorite dance moves.
The Detroit artists who were present had an undeniable fan base and connection with the youth . They also shared some encouraging words before or after their performances. The day's lineup consisted of Detroit's own LaBritney Franklin, up and coming artists Brielle Lesley, Richard King, Sino, Que 9, and special appearances by Hot 107.5's DjBj 3525, and child star Leah Jefferies from the hit show "Empire . "
"With children, it's all about self assurance and believing in themselves, " shared ShayOMyGod . "I f I can show them that I can do it because of what I been through, then I know they can do it. Leveling up is everything, and I want to empower, especially the girls, because they need to know confidence is very important in being successful."
Detroit R&B singer Richard King also explain ed how fortunate enough he was to have had role models in his life when he was young, and would want to do the same for his daughter and other children.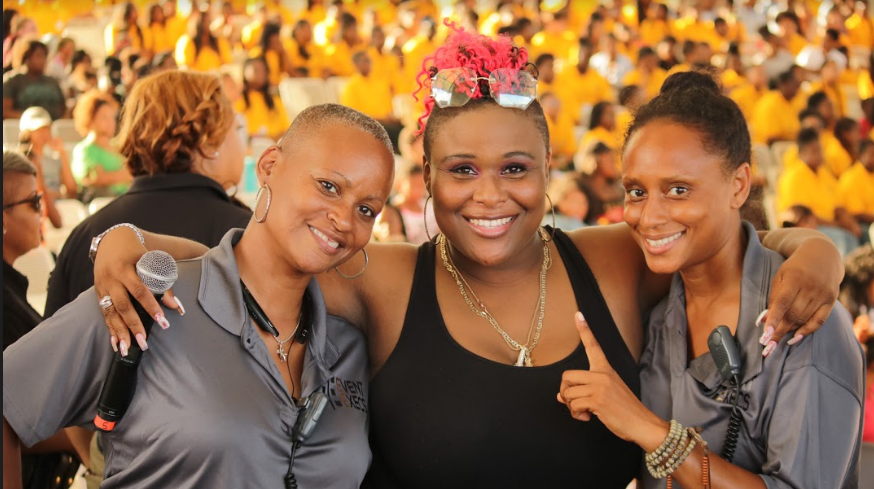 Rolling out also got a few remarks from the event producer of the Detroit Youth Power Fest. Read what Nina Payne shared below:
What is your name/title for the Detroit Youth Power Fest?
I'm Nina Payne and I am the event producer|manager of this event.
What was the initiative for this event?
The initiative was originally to strengthen relationships between the Detroit youth and the Detroit Police Department.
Are you involved in other community organizations/projects? If so, what are they?
Yes. I produced Dilla Youth Day along with Piper Carter. It is a day-long event where youth have an opportunity to learn about science, technology, education, art and math through various forms of music: music production, beat making, hip hop, etc. It brings over 2 K attendees each year and is held at the Charles H. Wright Museum.
Why is it so important to give back to the youth?
The youth are our future. We have to invest in them.
Where can readers find out more about the Youth Power Fest events?
Well the Detroit Police Department puts on many youth, family and community events. You can check the Detroit Police Department's website as well as the the Detroit Public Safety Foundation at www.detroitpublicsafety.org
Photos credit: Kristina Mitchell for Steed Media (except where noted otherwise)