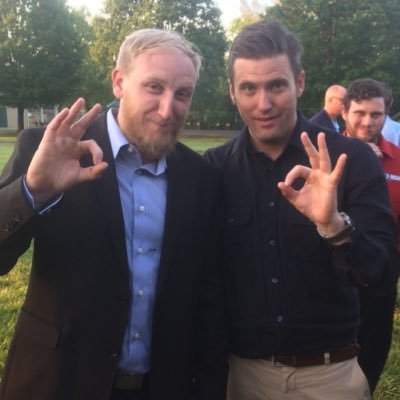 Unfortunately, Charlottesville was just the beginning of the alt-right madness.
According to CNN, a number of alt-right rallies are scheduled this weekend, the largest of which is "March on Google," which is scheduled to take place in several cities.
The "March on Google" was organized to protest the firing of former Google employee James Damore, the man who was fired after he penned the infamous inter-office memo denouncing the company's diversity philosophy. Damore stated he will "likely not" participate and that he doesn't support the alt-right.
And that's not all. There's an alt-right group called Boston Free Speech getting ready to pop off a rally in Boston on Saturday. The mayor has already spoken out saying the city doesn't want them there and that they will not tolerate violence, bigotry and violence. In California, San Francisco Mayor Edwin Lee is already speaking out about two rallies scheduled for Aug. 26–27.
"I ask that when they chant of hate, San Francisco chants of love. When they talk of despair, San Francisco talks about hope," he said.
Major cities across the country are preparing for a strong surge of far-right rallies in the coming days.
The largest scheduled rally is the "March on Google," which will take place in several major U.S. cities Saturday. "March on Google" rallies are scheduled to take place at these Google locations around the country:
Atlanta
Austin, Texas
Boston
Los Angeles
Mountain View, California
New York
Pittsburgh
It seems as if Donald Trump has given these people the license to spread their virulent anti-American, anti-Semitic and anti-minority message across the country. Only time will tell if Trump and his far-right flunkies will reap the whirlwind for his foolish stance.