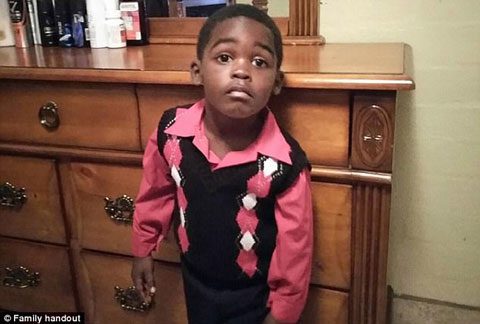 Summer always brings with it the prospect of a child dying in a hot car and unfortunately it has happened once again in Florida and a child is now dead. The child has been identified as Myles Hill, 3, a student at the Little Miracles Academy in Orlando, Florida.
According to the Orlando Police Department, Myles was picked up from his home by the daycare van driver Deborah St. Charles, 51, on the morning of Aug. 7, 2017. St. Charles went on to pick up other children and then unloaded the van at the daycare center. However, she failed to do a headcount and went to another Little Miracles location with Myles still in the van. He was, however, marked present for the class at the previous location. Myles was locked in the van for 11 hours. According to authorities, the temperature in the vehicle reached 144 degrees.
Myles' great-grandmother called the daycare at 8:30 that evening when Myles was not dropped off by the daycare van as expected and was told that Myles was not at school that day. Police were alerted and a daycare employee found the child dead in the van. According to Orlando News-6 when Myles' aunt arrived at the scene she was told that her nephew was gone and they pointed to the van surrounded by police and first responders. His cause of death was listed as hypothermia.
Deborah St. Charles was arrested and charged with aggravated manslaughter of a child, she is being held on a $30K bail. In addition, it was revealed that she was not an authorized driver for the daycare. The daycare center was fined and closed by Florida officials pending an investigation.
According to Noheatstroke.org, which tracks hot car deaths of children, Myles is the 32nd child to die in 2017, and the fifth in the state of Florida.