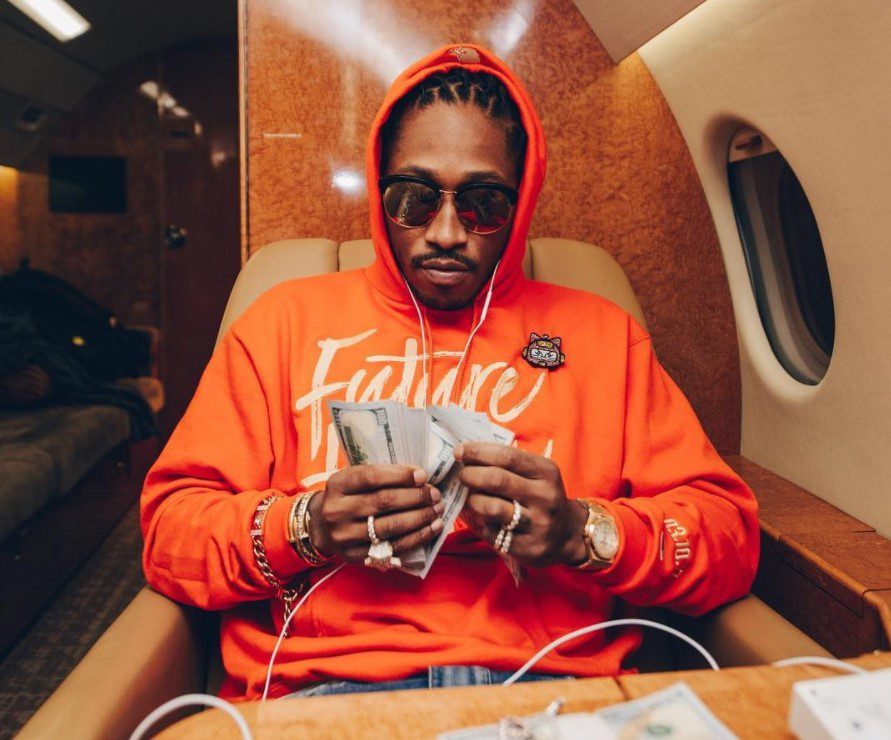 Jay-Z caused quite a stir in the hip-hop world months ago when he famously bashed rappers who hold stacks of money up to their ears like cellphones. Since then, a number of rappers have clapped back at Jay-Z about wanting to show off their riches and now Future has reportedly done the same in the wake of a new Jay-Z interview about his critique of money flaunting.
In his latest Tidal interview with Rap Radar, Jay was asked about the clap back he experienced from other rappers, including Drake and Future. According to the hip-hop icon, he doesn't understand why other rappers took the line personally and why they felt the need to fire back at him: "I didn't even tell people to stop using the money phone. I didn't say that. I had to listen again like 'How is this being misinterpreted?' because I just said it ain't money to us. It ain't. That's just an honest statement. Money to us, me and my three friends on the floor at Golden State, not because the seats are expensive but because that's what we're doing, you've never seen that. Or, building brands and pushing it forward. That can't be the end all, that can't be our goal, to get money and show it on the Internet. That can't be our goal, that's some corny s–t."
Well, it looks like Future still felt offended by Jay's words because after the interview hit the web, Future went on Twitter and fired some shots at Jay on his page.
"Same money u get we gettin too…," wrote Future, before wrapping up with another tweet. "As long as they print it we gone get it.FREEBANDZ."
What do you think of Jay's comments and Future clapping back at him again?