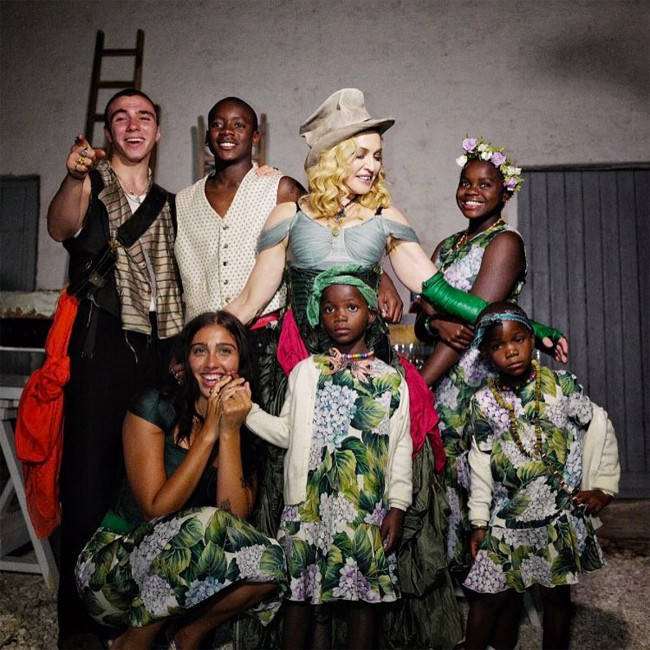 Madonna celebrates her birthday with a rare family photo shoot.
The mother of six, who recently celebrated her 59th birthday in Italy, took to Instagram where she shared a sweet photo featuring herself and her beautiful kids — Lourdes, 20, Rocco Ritchie, 17, David Banda and Mercy James, who are both 11, and 4-year-old twin sisters Esther and Stella.
The girls are decked out in near-identical floral outfits. The fellas are in vests. The photo exudes joy. Later on, the pop singer posted more photos, this time of her birthday party, including a mother-daughter snap with Lourdes. "Best ……………." she wrote.
For a collection of cute snaps featuring Madonna's band of beautiful babes, check out the gallery below.