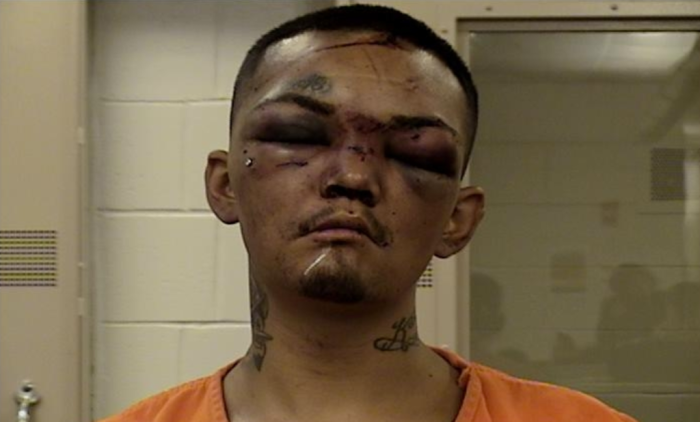 An un-smooth criminal out in Albuquerque, New Mexico got pummeled into submission after trying to rob the wrong group of friends.
The players said they saw Angelo Martinez hanging around the Loma Linda Community Center football field, but had no idea who he was, according to the television station KOAT. When they walked to their car, one of the players told KOAT Martinez was "acting sketchy" as if he was trying to get in.
Another station KRTE reported Martinez, 21, attempted to stop three football players as they were leaving practice at a local community center, and asked the guys for a ride. The men agreed.
Several members of the team were curious about the man, but decided that he was no harm at first. But when they were trying to drive him home, he kept changing his mind about his destination. After the football players finally pulled over in front of a home, Martinez allegedly pulled out a gun and ordered them out of the car.
The men got out of the car, but when they saw Martinez fumble the gun, one of the men jumped back in and punched him in the face. The other players then joined in, beating Martinez up before restraining him until officers arrived.
Police said the gun was not real, but discovered Martinez was also carrying a knife along with a note that read, "Give me the keys to your wip and a nobody get heart. I know where you live so don't make me kill."