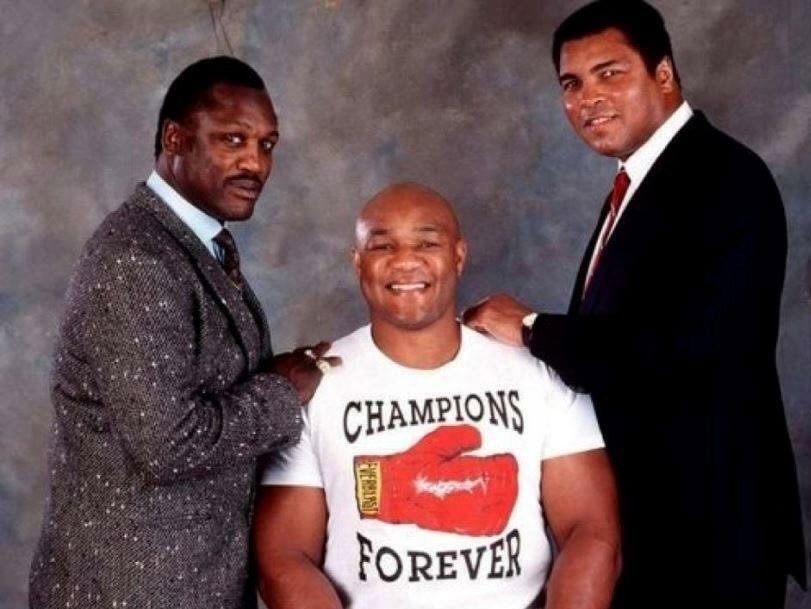 Besides the George Foreman Grill, the thing that George Foreman is best known for is being the boxing monstrosity who was outsmarted by Muhammad Ali in in a heavyweight championship match in Africa in 1974. Perhaps his brain never recovered from that traumatic loss.
Foreman entered the political ring this week to address national anthem protests in the NFL and NBA players who say they would refuse to meet President Donald Trump at the White House.
Foreman was interviewed for Monday's "Offended America" podcast and showed no hesitation when asked about Golden State Warriors forward Kevin Durant, or national anthem protests inspired by former San Francisco 49ers quarterback Colin Kaepernick.
Foreman, 68, said today's sports stars do not value of patriotism and lash out to get attention.
"I love the United States," Foreman told hosts Jacob Wohl and Hunter Avallone, Fox News Channel reported. "They haven't been brought up with people who were patriotic … A lot of people died so that they can have that privilege …  A lot of guys say, 'Look, I got all this money but no one knows me.' That's all that is."
This isn't the first time Big George, who won the heavyweight championship in two different "careers" separated by a decade-long retirement, has trumpeted patriotism while other Black athletes did not.
After winning the gold medal at the iconic 1968 Mexico City Olympics by TKO'ing a favored Soviet fighter, Foreman walked around the ring displaying a tiny U.S. flag. Just days earlier, sprinters Tommie Smith and John Carlos had raised their fists in a Black Power salute on the medal stand after coming in first and third.
Foreman also had little to nothing to say when Ali famously refused induction into the military and was kicked out of boxing during his prime in the 1960s. So his stance today should come as no surprise.