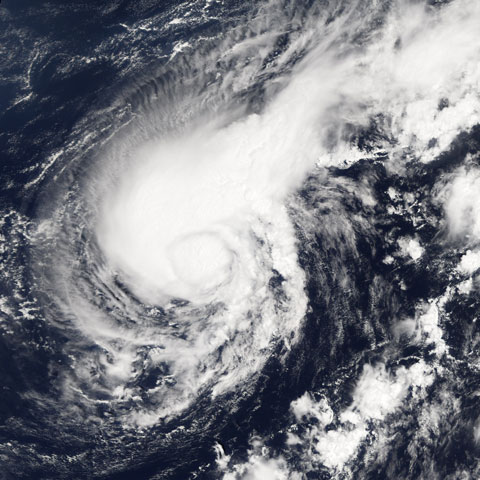 The U.S. National Hurricane Center has issued a warning for Hurricane Harvey, which is set to hit Texas today. According to the federal agency, Hurricane Harvey will pack winds up to 130 mph and will dump 30 inches of rain across the state.
Harvey is being called the "perfect recipe" for a category 3 hurricane because of water temperatures that will feed the storm. Harvey is rapidly intensifying and is expected to hit Texas this evening. Residents have been emptying grocery stores and filling car tanks ahead of the storm, which will be the strongest to hit the US mainland since Hurricane Wilma in 2005.
The storm is being tracked at weather.com, which is reporting currently that a hurricane warning has been issued for a portion of the Texas coast, from north of Port Mansfield to Sargent, including the city of Corpus Christi. A hurricane warning means hurricane conditions are likely within the watch area. In this case, hurricane conditions are likely within 12 to 24 hours.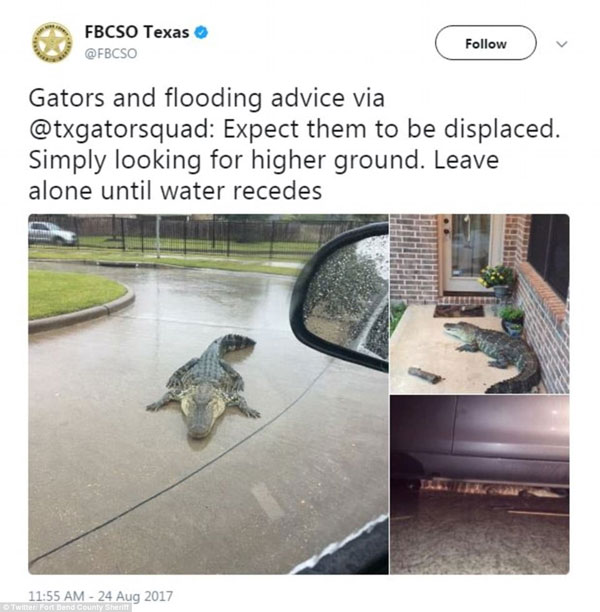 There is an extreme danger of flash flooding in many areas that could wash alligators onto roadways, posing a greater danger to those trying to evacuate the area. Texas Governor Greg Abbott has ordered emergency measures that include activating members of the Texas Army Guard, Texas Air National Guard, and the Texas State Guard.
Residents of Galveston County are being encouraged to evacuate the area ahead of the storm. The storm is expected to make landfall in Corpus Christie, Texas. The storm's path will take it toward the state of Louisiana next week.
President Donald Trump is reportedly monitoring the danger of Hurricane Harvey and has stated that federal agencies will provide any resources needed to assist in rescue and recovery operations for the Gulf Coast region.