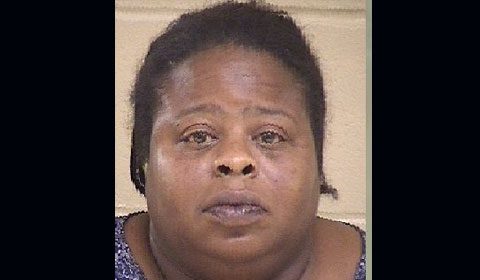 The woman who was caught on film brazenly stealing liquor has turned herself into police. Sekonie Jones, 37, surrendered herself at the Shreveport City jail late Thursday night, according to KTBS News.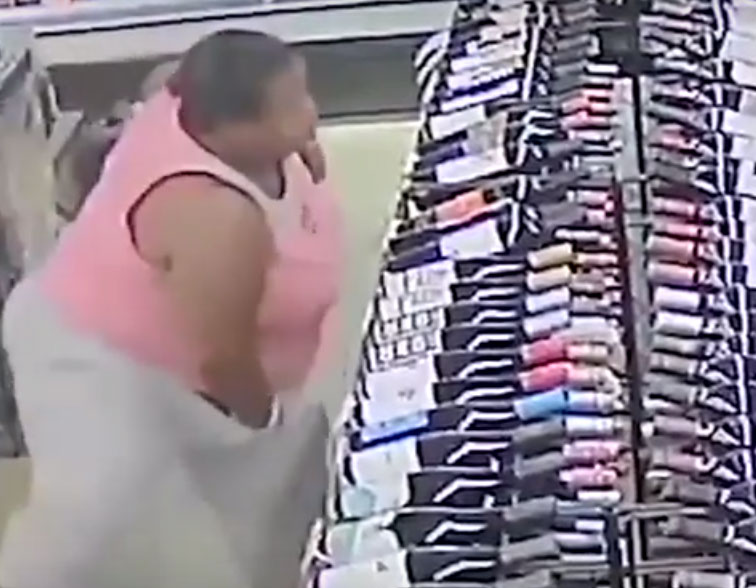 Jones was charged with theft and her bond was set at $1K. This is not the first arrest for Jones, according to police she has nine previous arrests for shoplifting in Shreveport and Bossier City in the past nine years, in addition to other arrests including disturbing the peace, theft, battery and receiving stolen goods.
Shockingly, Jones posted a few comments on Facebook about her infamous video:
"I wake up look on my phone see ppl who don't call and just noisey [sic] MF yes I'm aware I'm on the news not for MURDER so please stop calling me please stop in boxing me I hustle that's what I do ain't nobody gone give me S—. I don't ask ain't nobody gone put s— on my bond I got me so please mind ur business and stay out mines please I'm going to turn myself in and bond out like I have before I'm good stop calling my MF phone plz." Sekonie Jones, 08/23/17
Before she turned herself into police Jones posted the following:
"Goodnight to the world to all the negative comments and to all the good comments if I know me u know me and the person I am it s true what I did and it is what it is never did I think it would be this big but it is I apologize to my family. And my true friends and my god baby yes I feel ashamed but it is what it is at the end of the day yet I'm blessed out and hopefully this may change my life in good way possible in a bad way but i can say yet I'm blessed god know my heart all who had something to say bad that's ur opinion we all have one I'm good that's how u feel I'm good and god got me and when push come to sholvey family got me thank u Felicia Felecia Nash I appreciate u and my brother Kory d for taking out ur time to make sure I was straight Felicia for making sure I was free my sister and husband also for making sure I was straight my dad to bit I'm free and god have the rest so I can sleep well lord i give it to u gn fb."
But don't feel bad for her, according to Jones she is getting offers to be on TV and people have volunteered to post her bond.