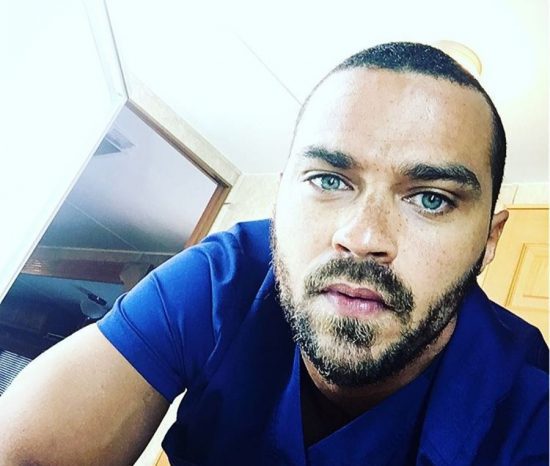 The divorce between actor Jesse Williams and Arn Drake-Lee seems to keep getting messier and messier by the day and according to the latest news about the beefing exes, the "Grey's Anatomy" star and his estranged wife are now feuding over their kids' involvement in social media.
According to new reports, Drake-Lee is upset that Williams is posting photos of their kids, son Maceo Williams and daughter Sadie Williams, on his Instagram page. Sources say that Drake-Lee filed new documents in their ongoing divorce battle demanding that Williams stop posting pics of their kids online because she believes that it could potentially put them in harm's way with overzealous fans.
Drake-Lee argues that with her estranged husband's fame and popularity there are likely some overzealous fans amongst his 2.2 million followers that might try to harm their kids as a way to get at the Hollywood star.
This isn't the first time Drake-Lee has complained about Williams' posts about their kids. Earlier this month, Drake-Lee reportedly wrote in her divorce documents that she believes that Williams is posting pics of their kids as a way to drum up sympathy from fans and to create a "buffer for the negative talk about him in the media."
Sources say that Williams responded to the documents by saying that he's just exercising his First Amendment rights, but Drake-Lee claims that their children are not celebrities and have a right to privacy and safety.
Drake-Lee also reportedly argues that it's fine if Williams shares photos of their kids with family and friends, but she doesn't want any fans to have that much access to the kids since they can never really know how mentally stable any of Williams' fans are.
Since Drake-Lee reportedly filed the documents, Williams has deleted of a number of photos of their kids from his social media pages.
Do you agree with Drake-Lee in this situation or do you think Williams has a right to post photos of their kids on his social media pages? Let us know in the comments.