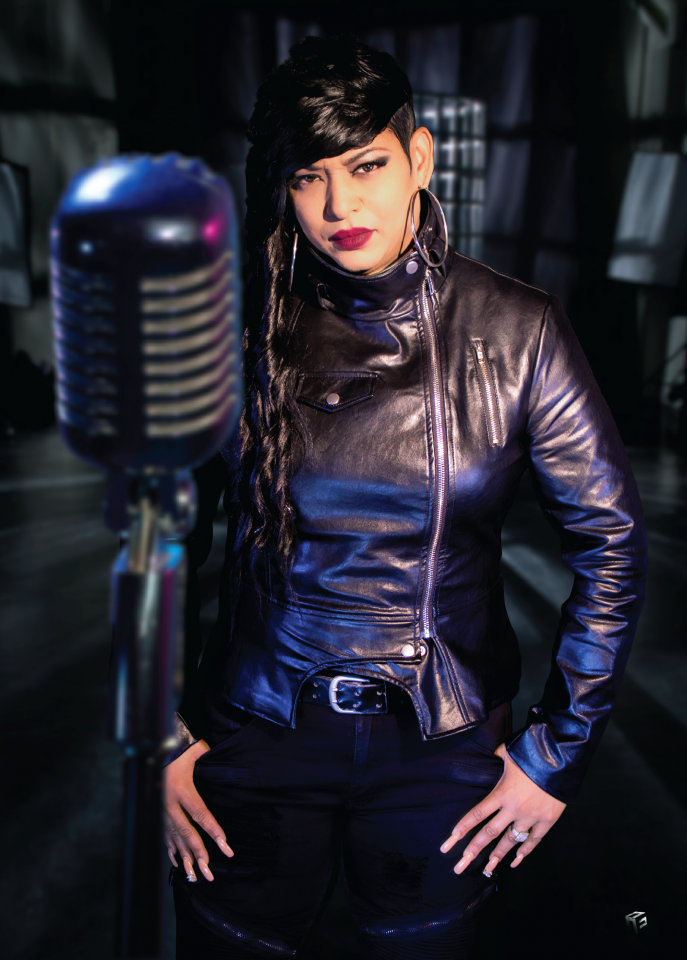 Wanda Mo'Net, a true native of Atlanta, is ready for whatever God has for her. Singing since the tender age of three, she has blessed many people with her melodic voice. Wanda states, "I never realized that I could sing, but when I did [sing], people would say that I really blessed them."
Her latest project, Driven By Purpose, is a testament to God's love and, as Wanda states, "we are all created for a divine purpose." Regardless of the trials often faced, God equips a person for their personal journey.
Your first full project, Driven By Purpose, t.ell us about the project. What was the inspiration? 
On a personal note, I believe at times in life with the demands of life, we tend to forget that we are important and vital to the Kingdom of God. I wanted to share my personal testimonies and remind others that God loves us and that we were created for a divine purpose and a specific reason, no matter what things look like and the trials that come our way that we are victorious and that we are divinely equipped for the journey.
Does this CD reflect your personal journey?
Indeed, it does. It is definitely a reflection of my personal journey from past bad relationships, feeling lonely, going through different trials and facing so many obstacles but yet learning how to seek God and seek direction that I felt sometimes did not come quick enough. But, for my benefit, it was timely and right on time. I had to learn to trust that God knows exactly what we need, when we need it. And trust the process.
Tell us about the vision behind "Let's Stay Together."
The vision behind the single "Let's Stay Together" is not only it being a relatable song and sang originally by an amazing legend, the Rev. Al Green, I believe for me it has a two-fold vision. First, we wanted to show God's unconditional love for us and two with so much division in this world today, the focus is to also bring everyone back together in love and unity and to do that we have to remember that God is love and his love covers a multitude …
How much did you rely on faith for this project?
I relied heavily on my faith. I trusted God for every song to be effective in changing and touching the lives of many.
When you are not singing and performing, what's Wanda doing?
I wear many hats. For example, when I am not singing or performing, I am rehearsing, preparing myself for the next event, homeschooling my son, caring for my family and I also volunteer in my community as often as I can, just to name a few.
How does Wanda live life to the fullest?
Simply, one day at a time.
What is next for Wanda?
What's next for Wanda is definitely more music and on a personal note, I would like to get into films. Whatever God has for me … I'm ready.