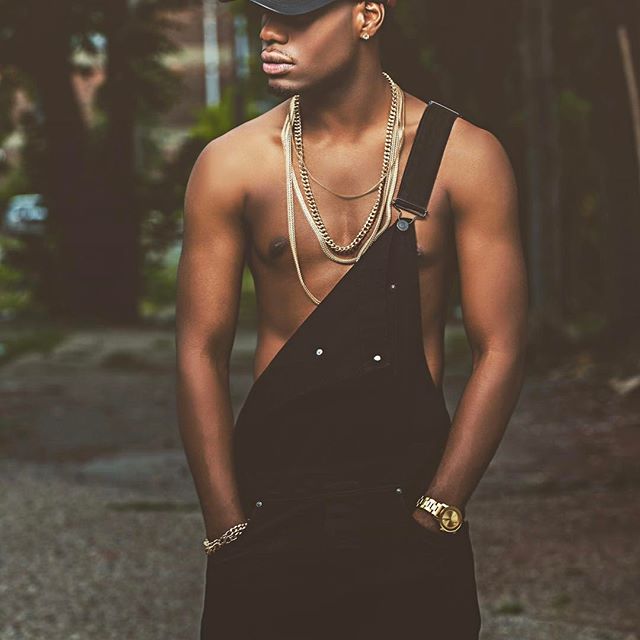 Detroit R&B singer Jeff Dean is patiently building a lane for himself in the "sometimes overlooked" genre of rhythm and blues. A product of church soil, Dean rose from the pews of Sunday morning worship service to the bright lights of the "X-Factor" stage. Check out our conversation.
What inspires you creatively?
Definitely real-life situations. I believe real-life situations make for the best music. Whether it's something that was positive or negative in my life, I want to express it musically. I feel like creating a record from real experiences cannot only be therapeutic for me but also be relatable to my audience.
Who do you want to work with from the city of Detroit when it comes to music?
Man, it's so many artist and producers in Detroit killing the game right now. I have mad respect for everyone chasing this life. Most of these people I already know but haven't had the chance to work with yet. I definitely have to work with Big Sean, Neisha Neshae, Dre Butterz, Writa Block, Nick Lavelle and a few others.
Elaborate on your single "T.K.O." featuring R&B singer La'Britney.
Well, "T.K.O." is an [up-tempo] track that uses boxing metaphors. I'm talking s— about how I'm about to smash this chick and possibly her friends. It was produced by three-time Grammy-nominated producer Yonni Fairchild [Trey Songz, Keyshia Cole, Rick Ross]), Grammy-nominated writing duo APLUS [Beyonce, Justin Bieber, Teyana Taylor], and Marcus Mims. The video for "T.K.O." is on the way, too.
What separates you from every other artist today?
I have grown to love the person I am. I'm very much myself. I'm chill sometimes but most times I love to joke, laugh, turn up, and talk s—. I think that T.K.O. embodies all those characteristics of myself. I believe that, in itself, makes me different. Musically, my sound is a bridge between the music world and trap. With various melodies and arrangements, it's both pleasing to the musical ear and those who just want to vibe out.
"T.K.O." featuring La'Britney is available on iTunes, Spotify and all other digital stores. Listen below.