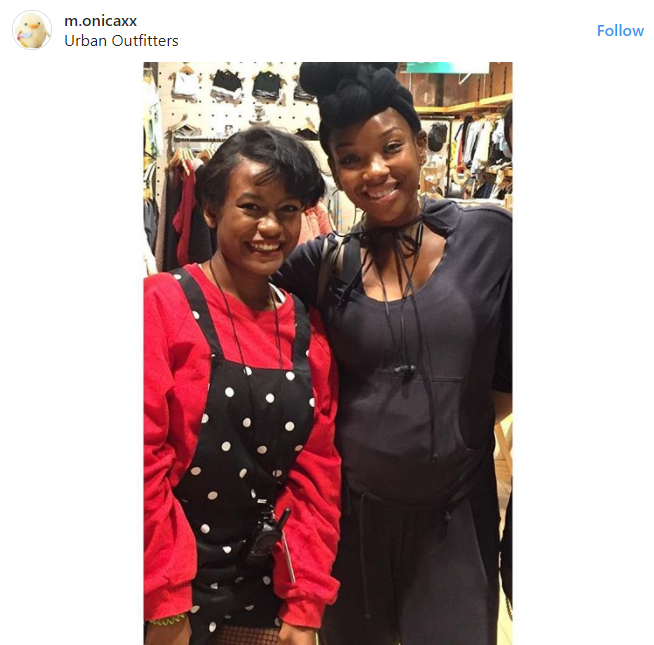 In the photo above, the one with singer-actress Brandy Norwood taking a photo opp another female, it appears that if peer at Brandy's midsection, it looks like one of the following:
She had big meal.

 She's bloated.
3. She's sportin' a baby bump!
Most of the fans and social media users guessed number three. However, according to the singer, they are wrong. Brandy, of course, got wind of what's being said about her and headed to Instagram to set the record straight.
"#SillyGirl Pregnant my a– … Damn can a b—- just could have been bloated yesterday? I ain't gon lie, I did look pregnant … but you would think I would have had the Baby by now … lol … so Nah son …," is how she captioned a video.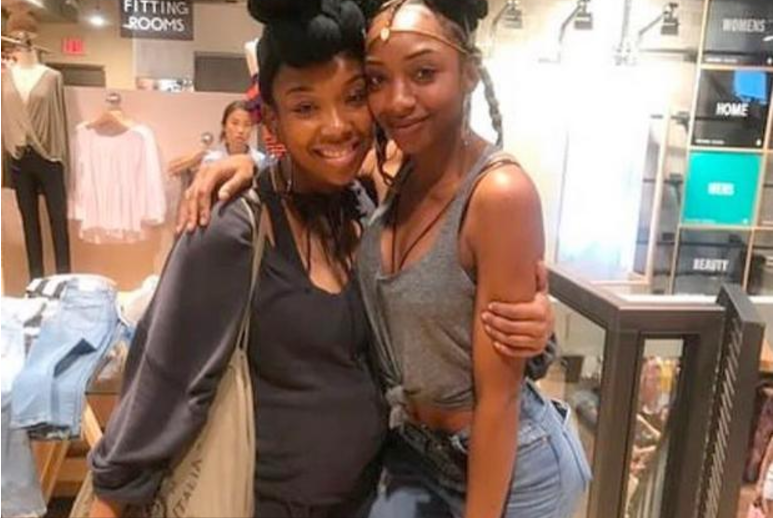 This would not be the first time that Brandy had a very interesting episode with this topic.
Back in 2002, Brandy made a big announcement that she had married secretly and was six months pregnant. Then there was that reality TV show, "Brandy: Special Delivery," where we saw Brandy and her "husband," Robert Smith together and watched the process of her giving birth to her daughter, Sy'rai. Watching the show you could tell something was off between Brandy and her newlywed husband — but no one ever assumed that their whole relationship was a sham.
On a 2014 episode of Oprah's "Where Are They Now," Brandy comes back to sit on Oprah's couch and explain why she felt she needed to lie about having a child out of wedlock.
Oprah: I asked if you were married at the time and you said you were. Why did you say that?
Brandy: I said that I was married. Because at that time being pregnant out of wedlock was not a trend. It was not something that people praised. It was a sin. And I felt like I could not be honest about that. I felt the pressure of, again, having to be perfect. And I was scared. I thought that everything that I had worked hard for and everything that I worked to build, the image that I worked so hard to build was threatened. And I felt like having a child out of wedlock would ruin my career, everything that I had built.
You can check out that episode below: