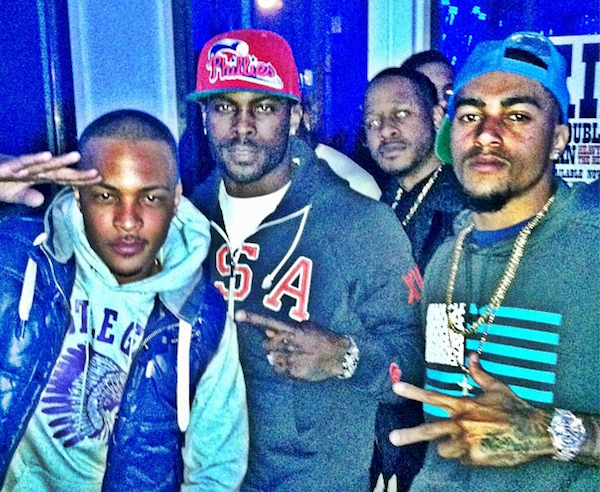 Former quarterback Michael Vick is headed to Fox Sports as an NFL analyst. And this has dog lovers and Colin Kaepernick supporters outraged.
According to Variety, Fox Sports will officially announce his addition to its NFL broadcast team on Sunday.
Vick will be employed as a studio analyst for "Fox NFL Kickoff," which will precede the regular pregame show, "Fox NFL Sunday."
"I'm very excited," Vick told USA Today. "Over the last seven or eight months, I've done a lot of interviews, and I think I've gotten better as I've been put in those situations more often. Things really came together [with Fox] over the last couple months. They have shows that I have always watched and admired. My friends and family are thankful and proud of me."
Vick was the first overall pick in the 2001 NFL Draft, played in four Pro Bowls and was a bona fide cultural phenomenon. But his meteoric career crashed and burned in 2007 when he pleaded guilty to involvement in illegal dogfighting. He was suspended from the league and spent 21 months in prison and was vilified nationwide. In 2009, the Falcons released him and he went on to sign with the Eagles after being reinstated to the league.
He played 13 seasons in the NFL overall, with the Falcons from 2001-2006, the Philadelphia Eagles from 2009-2013, and a season each with the New York Jets in 2014 and the Pittsburgh Steelers in 2015.
Vick's appointment has enraged a large swath of the population. Some have never forgiven Vick for illing and torturing canines in a felony dogfighting operation on his property. Others are angry because they believe he got hired right after appearing on Fox and imploring Kaepernick to quit protesting and to cut his hair. And they made their feelings known. Take a look:
Ayo @MikeVick …. it's all clear now!!! pic.twitter.com/lPpMVhMiY8

— 🦄 Creme 🦄 (@MizzCreme) August 25, 2017
*Mike Vick trashes Colin Kaepernick's protest/boycott*

Fox Sports: pic.twitter.com/DBMXmNipLU

— Tara A N G E L 🗝☮⚛ (@TaraAngel94) August 25, 2017
So Michael Vick stooped to the Sunken place just so he could cop a job at FOX pic.twitter.com/pukWllSAjO

— D.T. (@Darlene26811165) August 25, 2017
Fox Sports hires Michael Vick as studio analyst! I see cooning really helped! Vick Ray Lewis & Jason Whitlock, introducing "The coon squad"!

— NATIONAL CHAMPIONS (@Briccyardlilyo) August 26, 2017
So this is why Mike Vick was doing all that buck dancing & c🚂🚂Ning in regards to #Kaepernick. He was auditioning for a Fox job #smh https://t.co/g2Dumql7YW

— Tariq Nasheed (@tariqnasheed) August 25, 2017
BREAKING // Michael Vick refuses to cover McGregor Mayweather fight for FOX Sports stating…

"I don't have a dog in the fight."

.

— Dad Jokes (@_DadLife) August 25, 2017
Disgusting. @FOXSports hires animal abuser #MichealVick.

RT to remind @FOXSports of what Vick did to innoncent dogs. pic.twitter.com/Mmu2kzuABI

— Matthew Dominguez (@Matt_Dominguez) August 25, 2017
A sociopath tortures, fights, hangs, shoots, skins & electrocutes innocent dogs & our society rewards it. @MikeVick https://t.co/GCm25EbGsc

— Stand Up For Pits (@SUFPFoundation) August 26, 2017
And just when you think football couldn't get any worse: Fox Sports Hires Michael Vick as NFL Analyst

— Hermicane (@Hermicane2) August 26, 2017
Everyone crying over Michael Vick getting a job before Colin Kaepernick. There is a HUGE reason. T-A-L-E-N-T

— Mr. Beastly (@inbeastitrust) August 25, 2017