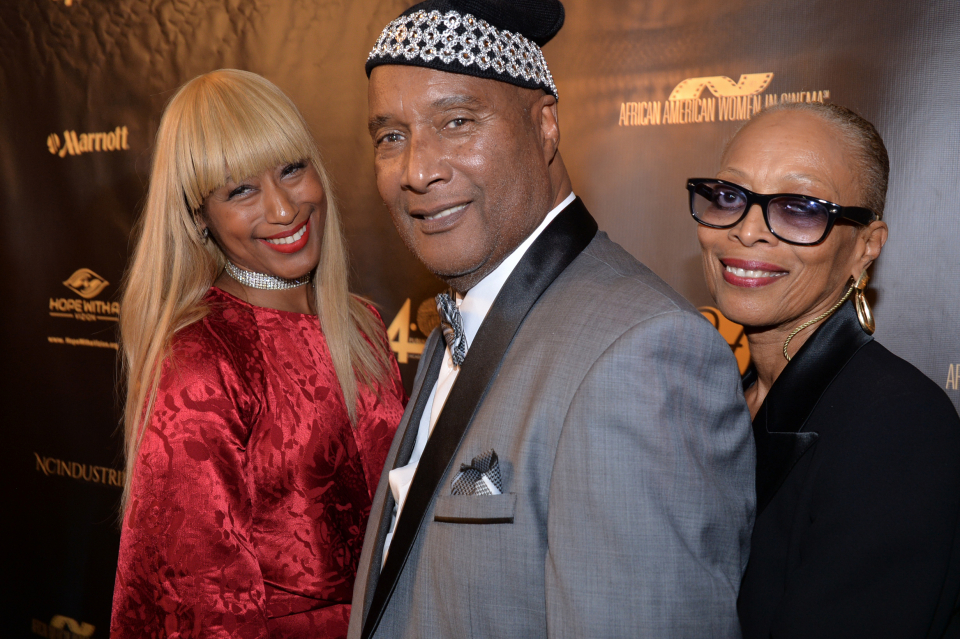 The first annual LOL Comedy Honors took place in at the Alhambra Ballroom in New York and lived up to the hype. The LOL Comedy Honors is the first award show ever to highlight comedians. Sponsored by Hidden Agenda, Ncindustrii, The Marriott Hotel, African American Women in Cinema, and 4.0 Public Relations & Marketing, the evening boasted a star-studded list of Back comedy greats. Black excellence was on full display.
The red carpet ushered in the who's who of comedy from social media influencers to comedic icons such as Juhahn Jones, Guy Torry, Joe Torry, Adele Givens, D.L. Hughley, Luenell, Paul Mooney, Marsha Warfield and so many more. Actor and comedian veteran Bill Bellamy took the helm as host for the evening while paying homage to his peers in the game.
The special tributes were the highlights of the evening and inspired everyone in the room. Tributes to the Queens of Comedy and the memoriam to all the fallen comics that paved the way for comedians of the past, present and future. Nipsey Russell, Lawanda Page, Red Foxx, Charlie Murphy, Robin Williams, Richard Pryor and Dick Gregory were some of the many great talents included.
Here is the official list of the 2017 honorees:
Paul Mooney: The Honor for Creative Excellence
George Wallace: The Living Legend Honor
Marsha Warfield: The Comedy Queen Pioneer Honor
Terry Hodges: The Charlie Murphy Road Warrior Honor
D.L. Hughley: Voice of a Generation Honor
Mike Epps: The Richard Pryor Lifetime Achievement Honoree
Luenell: The Moms Mabley Legacy Honor
Joe Torry: The Robin Harris Legend Honor
John Laster: The Ray Murphy Memorial Honor
Juhahn Jones: The Social Media Comic Influencer of the Year Honor
Photo gallery credit: Antoine Debrill