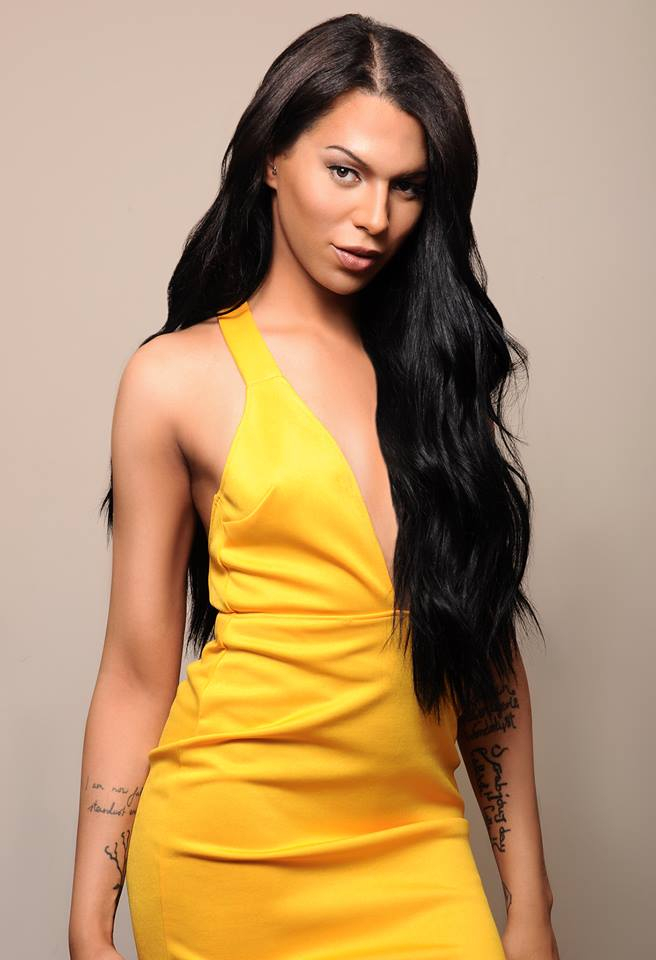 Earlier this week, model Munroe Bergdorf was tapped as L'Oréal Paris' first ever transgender spokesperson to appear in its YoursTruly True Match ad campaign.
Only days later, the beauty giant cut the cord after the 29-year-old British model put her foot in her mouth, in a lengthy Facebook post, where she condemned the "racial violence of … ALL white people."
She wrote: "Your entire existence is drenched in racism. From micro-aggression to terrorism, you guys built the blueprint for this s—," Munroe said in her original Facebook post, which has since been deleted. "Come see me when you realize that racism isn't learned, it's inherited and consciously or unconsciously passed down through privilege. Once white people begin to admit that their race is the most violent and oppressive force of nature on Earth … then we can talk."
Not to our surprise, it didn't take long for L'Oréal to catch wind of the statements — throwing them into damage control.
"L'Oréal supports diversity and tolerance towards all people irrespective of their race, background, gender and religion. The L'Oréal Paris True Match campaign is a representation of these values and we are proud of the diversity of the Ambassadors who represent this campaign," the brand told People, claiming that Munroe's statements didn't align with their brand and they opted to end their relationship with the model.
"We believe that the recent comments by L'Oréal Paris UK Spokesperson Munroe Bergdorf are at odds with those values, and as such we have taken the decision to end the partnership with her. L'Oréal Paris remains committed to the True Match campaign and breaking down barriers in beauty."
In an attempt to clarify her comments, Munroe returned to Facebook, writing, "When I stated that 'all white people are racist,' I was addressing that fact that western society as a whole, is a SYSTEM rooted in white supremacy — designed to benefit, prioritize and protect white people before anyone of any other race."
She continued, "unknowingly, white people are SOCIALIZED to be racist from birth on wards. It is not something genetic. No one is born racist."
Calling out L'Oréal for dropping her from its campaign, she added, "If L'Oreal truly wants to offer empowerment to underrepresented women, then they need to acknowledge THE REASON why these women are underrepresented in the industry in the first place. This reason is discrimination — an action which punches down from a place of social privilege. We need to talk about why women of color were and still are discriminated against within the industry, not just see them as a source of revenue."
What are your thoughts on L'Oréal cutting the transgender model? Let us know your thoughts in the comment section below.