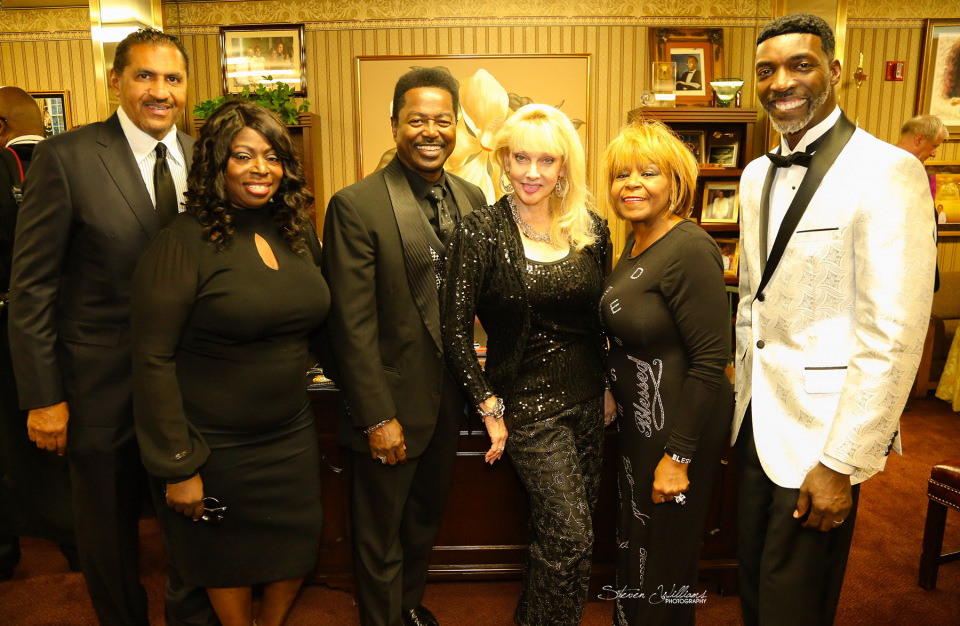 My people are destroyed for lack of knowledge: because thou hast rejected knowledge, I will also reject thee, that thou shalt be no priest to me. – Hosea 4:6
On Aug. 19, Next Dimension University held its 10th annual commencement ceremony at West Angeles Cathedral. The decade-old university has equipped an elite class of graduates to banish Bible illiteracy and developed leaders for global impact. Bishop Kenneth C. Ulmer served as the keynote speaker and commanded members of the graduating class, "There is a great anointing in your life. Walk in it."
Honorary doctorate degrees were bestowed upon gospel singers Erica Campbell, Donald Lawrence, Beau Williams and Vanessa Bell Armstrong; singer Angie Stone; producer Warryn Campbell; musician Jo Evelyn Parker; actress Lee Benton; and KJLH's radio DJ Aundrae Russell.
In addition to being blessed with Bishop Ulmer's presence and prophesying, Bishop Chuck Singleton and NDU Chancellor Dr. Joel McLeod served as hosts. Additional offerings were a gospel concert and a VIP banquet where the Trailblazer, Lifetime Achievement, Women of Distinction and Men of Honor Awards were presented.
Degrees have been conferred upon Fred Hammond, Dr. Frederick Price Jr., Ja'Net Dubois, Yolanda Adams, Omarosa Manigault, Randall Cunningham, Judge Mablean Ephriam, Bishop Noel Jones, Pastor Cecil Murray, Jack Hayford at past ceremonies, which take place biannually.
Next Dimension University has graduated over 1,200 ministers and missionaries. Campuses are located throughout Southern California from San Diego, Rancho Cucamonga and Gardena.