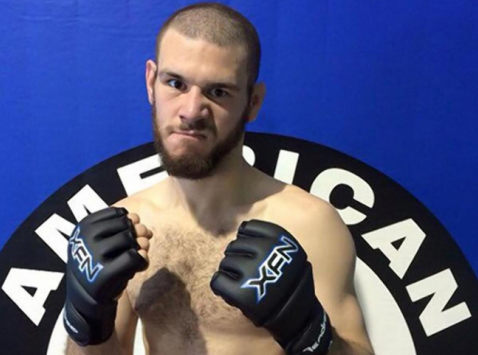 Trio of teens charged in murder of MMA fighter Aaron Rajman
Three teens have been charged with murdering a professional mixed martial arts fighter who was gunned down during a Boca Raton, Florida, home invasion in early July, police said.
Roberto Ortiz and Jace Swinton, both 18, were arrested Friday, Sept. 1, along with high school junior Summer Church, 16, for the death of Aaron Rajman, the Palm Beach County Sheriff's Office said.
The three murder suspects, who were indicted by a grand jury on Thursday, are each looking at a first-degree murder charge and two counts of armed home invasion robbery with a firearm.
Church will be tried as an adult, the prosecutor stated.
Rajman was shot dead on July 3 after "unknown males" went to his Boca Raton home, the Sun Sentinel reported.
An argument broke out and at least one shot was fired before the suspects drove off, the sheriff's office said.
Church, who was arrested Friday on her way to school, met the MMA fighter at a convenience store in January, her mother Judith Church told the Palm Beach Post.
Judith Church tried to convince authorities that her daughter, who was dating Swinton at the time, was held at gunpoint by Ortiz and three other men.
The mother said the men forced the 16-year-old to call Rajman and let her out the car before they arrived at the MMA fighter's home. She added her daughter's murder charge was undeserved.
Palm Beach County State Attorney Dave Aronberg issued a statement Friday.
"This was no random act of violence. Mr. Rajman was targeted by these defendants and we intend to seek justice for the victim and his family," he wrote.
Rajman was a member of the American Top Team gym and had an 8-1 record as an amateur fighter before he turned professional in 2014 with a 2-2 record.
The 25-year-old was a devout Orthodox Jew who often shared his religious beliefs and taught kids at a Jewish community school.