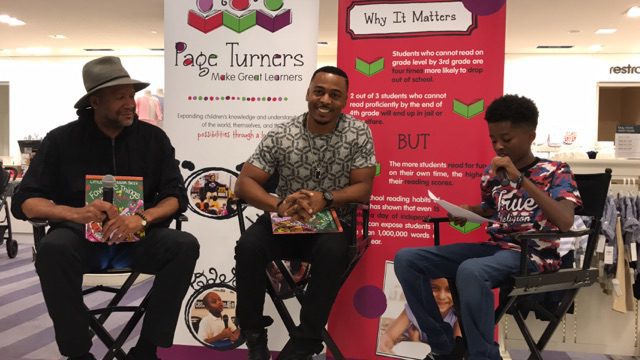 Bloomingdale's at Lenox Mall hosted Page Turners Make Great Learners' third annual Runway Walk for Literacy fundraiser featuring special guest RonReaco Lee of the hit Starz's show "Survivor's Remorse."  
Founded in 2003 by FeFe Handy, Page Turners Make Great Learners is an organization determined to expand children's knowledge and understanding of the world, themselves, and their unique possibilities through a love of reading. In an effort to raise awareness, Page Turners holds the back-to-school fashion show at Bloomingdale's and receives 10 percent of each donation.
As the audience awaited the opening of the show, they enjoyed the sounds of DJ E-Clazz and sweet treats, compliments of Candace Okafor and Candid Events.
This year's Bloomingdale's models featured young budding stars, ready to show off their charming personalities wearing Michael Kors and Ralph Lauren threads.
After the kids walked the runway, Page Turners' Million Word Reader and Literacy Ambassador Derik Smith interviewed Lee on the importance of reading as an actor.
"Reading is essential to my life. It is important to my career because of the scripts. If I couldn't read, I wouldn't be able to be an actor," said Lee. "I also read to my kids every night, before bed. So reading is a huge component of my life."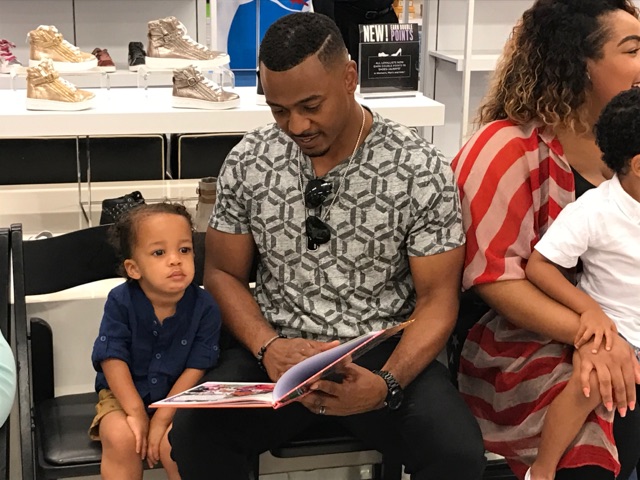 Following the interview, Lee read an excerpt from rolling out CEO Munson Steed's children's book, Little Professor Skye: Favorite Things.
"I wrote the book about my goddaughter and named it Little Professor Skye so she and all of our kids could see themselves and know they have the ability to be in any profession," said Steed. "[With Bloomingdale's and Page Turners] we wanted to give children access to a character that lets them know they are special and loved by their community."
Children's books, like Little Professor Skye, with strong messages are imperative to children, as they shape their mind and thinking capabilities. "My favorite book of all time, which was given to me by my father, is The Autobiography of Malcolm X," said Lee. "Though it wasn't a children's book, I found myself emotionally connected to it and it taught me so much."
At the end of the event, guests were able to meet and greet Lee and receive signed copies of Steed's Little Professor Skye.
Photo gallery by Nia Chantal for Steed Media Service