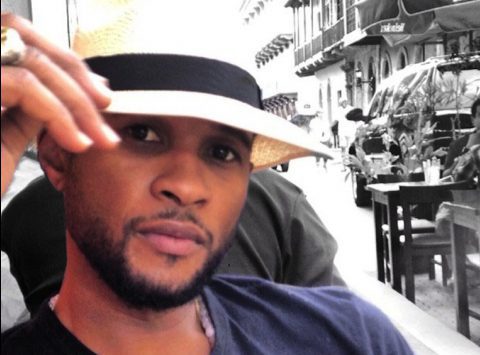 For the past month, R&B icon Usher, real name Usher Raymond IV, has had to deal with the public embarrassment about possibly having herpes. Three people, two women and one man, have filed lawsuits against Usher for exposing them to the incurable virus. The lawsuits are seeking damages for alleged sexual battery, fraud, negligence, and infliction of emotional distress for the singer having unprotected sex with them while possibly knowing his herpes status.
This week, Usher's lawyers responded to the lawsuits and according to the New York Daily News, he denies each allegation, including those made by Quantasia Sharpton, who claims she met the singer at a cheap motel in Atlantic City, New Jersey and had unprotected sex. According to the legal filing, which was entered into the Los Angeles County Superior Court, "Any alleged conduct by the defendant, which is expressly denied, was unintentional." The documents further states that "each plaintiff assumed the risk of any alleged harm," in any sexual contact that may have happened. The filing further states, "Any harm that any plaintiff alleges to have suffered was caused in whole or in part by that plaintiff's own negligence."
But Usher has not finished with his blame the possible victim defense; the filing states that the plaintiffs have "unclean hands" and have acted unethically in the matter at hand.
Usher has not publicly stated that he has herpes and this recent legal response keeps the rumor mill going. If the plaintiffs' stories are to be believed in this case, then they did make unwise and risky decisions having unprotected sex with Usher.