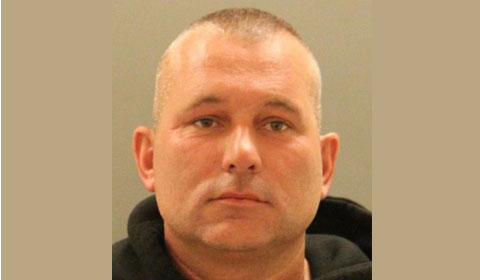 Police in New Castle County, Delaware announced the arrest of a man on charges related to the sexual abuse of a child.  Richard "Ricky" White Jr., 41, was indicted by a grand jury earlier this week on 11 counts of second-degree rape, continuous abuse of a child, dangerous crime against a child, sexual solicitation of a child, four counts of sexual exploitation of a child, dealing in child pornography and six counts of possessing child pornography, according to media outlet Delewareonline.com.
White had been having sex with the girl since 2015 when she was only 12 years old.  According to police, it began with the pair texting to one another and soon became physical. White would pick her up from school and take her to his house where they had sex. The pair soon engaged into a regular weekly meeting for sex that lasted over a 5 year period.In addition, White and the girl would video chat and he would watch her shower on a nightly basis. As the girl grew older she attempted to stop the relationship with White but according to the victim, he would threaten her by saying he would release pictures and videos of the pair having sex. Eventually the girl told a friend who contacted police and an investigation was started. Law enforcement found multiple text messages between the pair as well as a number of digital images and video.
Police have stated that White had sex with the young girl at least 250 times over a five-year period. Police were able to retrieve text messages of the victim begging White to leave her alone. He is currently being held at  Howard R. Young Correctional Institution in Wilmington, Delaware.